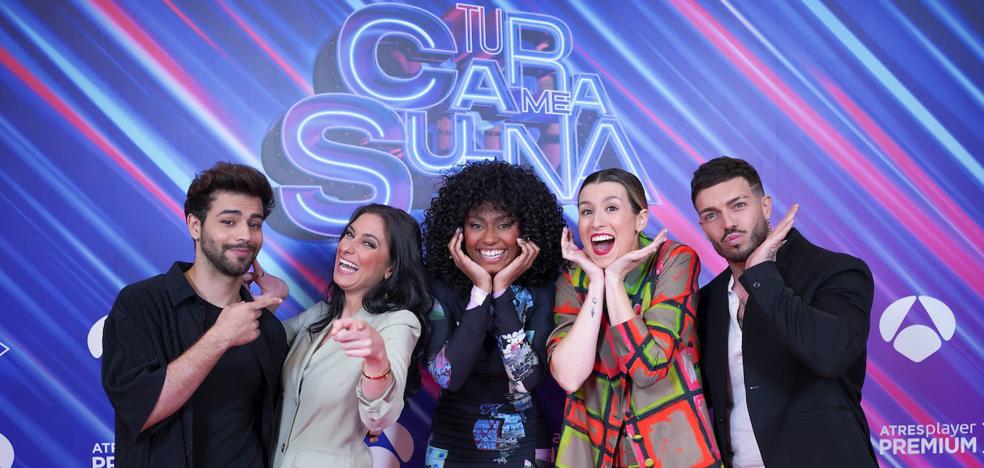 The channel broadcasts this Friday the last gala of the edition during which the public will decide the winner
Fifteen galas after its premiere, "Your face resonates with me" will designate the winner of its ninth edition. It will be decided exclusively by the public among the five candidates who made it to the grand finale of the Antena 3 competition: Nia, María Peláe, Agoney, Rasel and Eva Soriano. "The best thing about the series is that it contains a lot of truth. And we will experience the maximum truth on Friday," warns presenter Manel Fuentes, of the gala which will air at 10:10 p.m. after being crowned audience leader and having marked the best season of the last five years, with an average 20.6% audience share and more than 2.3 million viewers.
For Nia, the "talent show" of Atresmedia, which she produces in collaboration with Gestmusic, was a "path" that she enjoyed and in which she was surprised because she found new "things". to "put into practice in every imitation".
The 'Operación Triunfo' winner recalls that when she first met the producer she warned that she couldn't imitate, but five months later she reached the final to play Whitney Houston, "one of the greatest". "It's the second song I sang when I was nine years old. My grandmother loves it," recalls the artist, who does not reveal the title of the song she will sing.
His opponent, the cantaora María Peláe, admits that the format served him to "learn by force day after day". "This program taught me on a personal and professional level", admits the artist, who chose Lola Flores to perform at the last gala. He will do it, yes, in front of his daughter Lolita, who will not vote in the jury but will be able to evaluate the performance of the evening. "I'm going to watch her for a bit because she's going to give me a 'loose'," laughs Peláe.
For his part, Agoney explains that he needed "many sessions with the psychologist" to compete in "Your face looks like me". "To do this program, you have to give a lot and I'm nervous", admits the singer from Tenerife, who received congratulations from Mónica Naranjo after her imitation. To win, he chooses to play Dimash, "an extraordinary voice", he says.
For his part, Rasel describes the edition as "unbeatable": "I entered with a great desire to give everything, you learn a lot." He points out that his participation was a "daily battle" with himself because, for example, he does not speak English and had to deal with imitations in this language. For the finale, he chose to play Elvis Presley. "I want to get out of my comfort zone," says the urban music singer.
And Eva Soriano asks that "comedy wins" in the edition and says she is satisfied with her evolution in the program. She combined her participation in 'Your face looks like me' with her radio show on Europa FM. "I got up early and went to bed late. If I don't win this edition, keep making others until I win one, "jokes the comedian, who will imitate Shakira. In addition, Loles León, Lydia Bosch, David Fernández and Los Morancos, who failed to sneak into the final, will have to step back on stage and show "everything they learned" during the season.
Atresmedia's entertainment director, Carmen Ferreiro, thanks the finalists for their generosity in a format that "is not easy and requires a lot of sacrifice" with "a lot of effort at home, rehearsals and memorization". "In 'Your face sounds to me', everyone wins," says the director, who recalls how the show arrived on Antena 3. "We received an idea, we gave it shape and ten years later , it's the most watched 'talent'". on Spanish television and it has been exported to forty countries.
The director of Gestmusic, Tinet Rubira, explains that he is already working on the next edition. "We can't sleep. You have to spend the whole day thinking about how we can surprise the public.