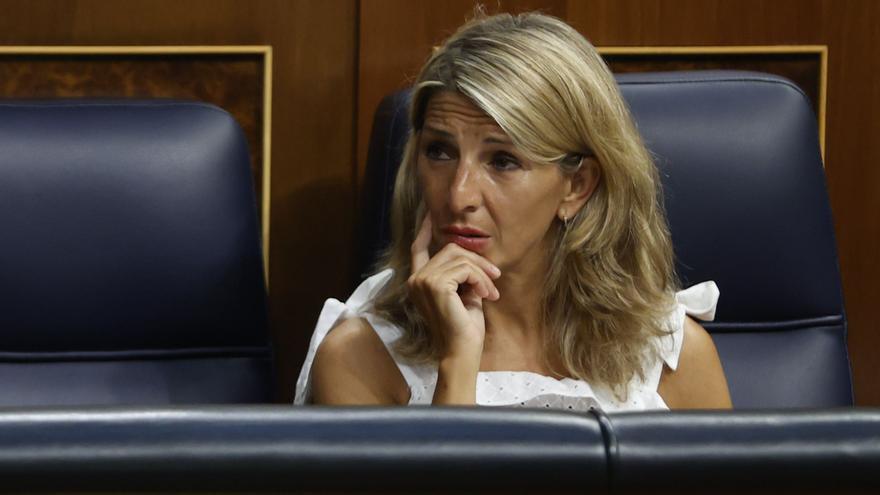 "My explicit support for the union mobilizations against the Spanish employers". With this resounding, the second vice-president of the Government, Yolanda Diazhas supported the mobilizations called by the unions for this fall before the negotiation block to raise the minimum interprofessional wage. The also Minister of Labor has insisted that the Government will raise the SMI "more than ever" in the face of growing inflation. "I would ask the CEOE to commit to their country," she has demanded.
Related news
In the first plenary session of the academic year, Díaz reiterated, as he has been doing for several weeks now, that The Executive will raise the minimum wage -currently by 1,000 euros per month- and that in the coming weeks the committee of experts will meet to analyze the amount to which it should be increased so that at the end of the legislature it reaches 60% of the average Spanish salary. The vice president has asked the social agents to be aware of "the situation" that is being experienced due to the rise in prices derived from the war in Ukraine.
"I think that Mr. Garamendi knows very well what is happening in our country and blocking the negotiation of collective agreements today is not a good recipe for a country that needs, not only that the workers do not have a bad time, but that they stop lose purchasing power," Díaz has demanded.