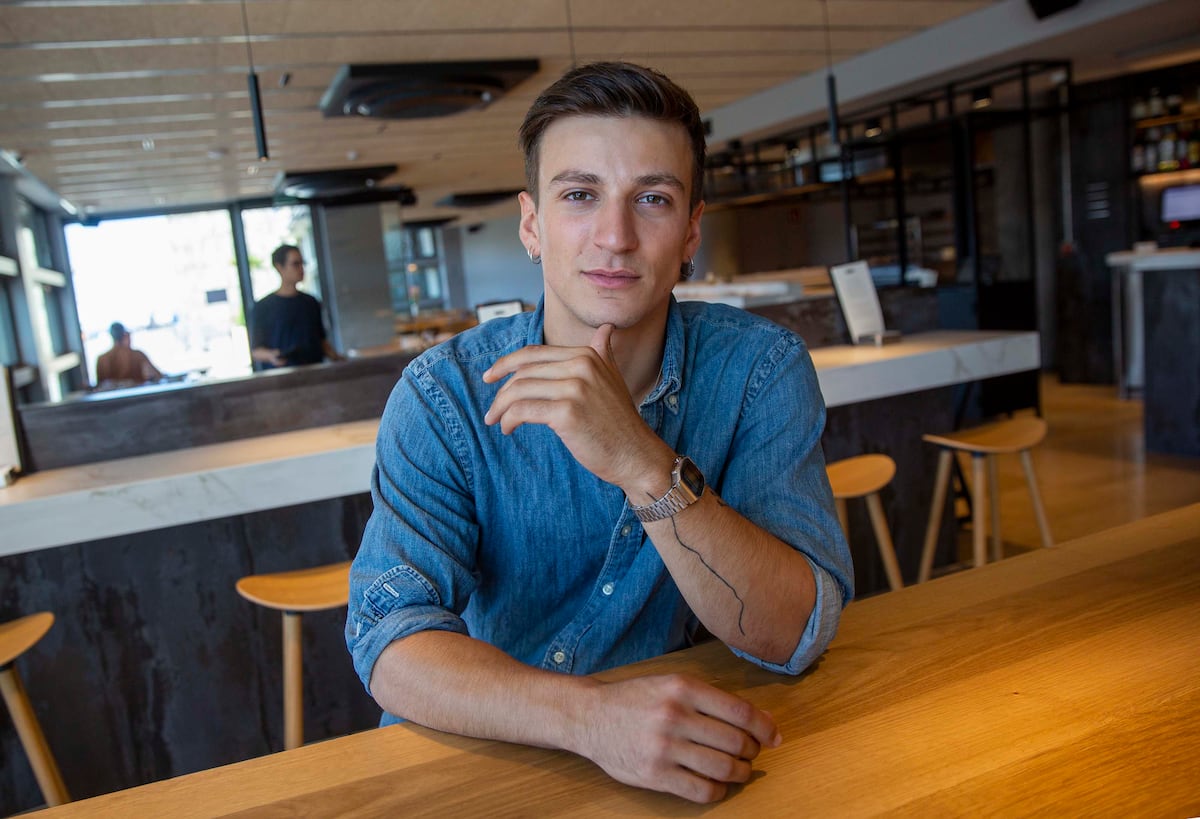 The life of Unai Canela (Barcelona, ​​18 years old), if it weren't true, would seem to have been written for a great film. The son of renowned nature photographer Andoni Canella, as a child he accompanied his father on his journey, and his father soon understood that in addition to being the hero of the adventures on camera, he had just found a fellow victim. . In trip to una (2016), Filmed when he was 10 years old, it recorded the 15 months in which the family (Unai, Andoni, Meritxel Margaret, mother and Amaya, Unai's younger sister) spent their lives in search of seven threatened animals on six different continents. Traveled around the world. Then came the TV serial Holy Soul (2017) and Documentary film panthers (2021), focused on endangered big cats, And in which Unai was already taking an active part in the production.
So it was the law of life that his film freedom arrived, and it happened during his covid confinement in a small town in the Catalan Pyrenees—they prefer not to be named—when the boy took the camera and filmed the nature that surrounds him. : was born like this between the mountains, which is screened in the Made in Spain section of the San Sebastian festival, before its commercial premiere in late autumn, making Unai Canela the youngest feature film director to compete alone at the San Sebastian festival. If one adds up all the audiovisual adventures of Canelas, an almost Homeric documentary is made about Unai.
Personally, Unai Canela laughs at the possibility that she is the youngest in Zinemaldia's history, a milestone that could be in jeopardy if her sister Amaya throws herself into it. "Well", he replies, "more than using the camera, which he doesn't like so much, I am introducing him, as seen on screen, in love with nature". The family, he confirms, can't complain about the confinement: they spent it in the Pyrenees, a city of a hundred residents with no cases of the coronavirus. "It was the best possible, and with that landscape, the fauna and the vegetation that was all around me," he testifies. "So I decided to start recording to give importance to nature. That's why we make these films, so I want to be a director." And besides, the narrator: "I had to tell a story and that's why I took over the music". yes inside panthers I had no sound off, In between the mountains Unai Canela takes center stage. "They're different products. It won't always be the same, here's what I needed because it's my experience."
Canela wants to make it clear that she is aware of her fate, that the pandemic means "reunited with the place where she grew up", and does not name names. "Because I want the audience to think that this could be his hometown, the village where he was born. We can all have a connection with the forest and the animals", he insisted. Later, he became the Bunyols and Olot. "Now I've spent four months in the same bed without spending more than a week," he says. That, when he wasn't traveling around the world. "So these four months, for my next project. for", which he prefers not to reveal. Now it's your turn to defend between the mountains, The result of flashing 50 hours of digital recording in 4K.
The creator is determined and accompanies the tables, in speaking, directly and forcefully. Like when he talks about his generation. "I do not like attacks on youth. We live in a world full of disasters ranging from global warming to the war in Ukraine as well as other disasters. It is a dark future, but at the same time there is a lack of visibility of the potential of the youth", he voices. "There are many of us, the majority, possess sensitivity and solidarity. And when we are inspired by art, culture or ecology, we respond." He can't stand some generalizations: "I don't see a lot of young people who don't take their heads off computers. And of course a lot of us are fools, right. Well, we don't see the poison of past generations." The environmental legacy has to be tackled.
For that traveling childhood, Canela quickly uses an adjective: "different". And he explains: "At my age, I have traveled a lot, I have been lucky. Because in the end I've always found homecoming, a return to a group of friends. I've missed things, that's obvious. However, I like to make sacrifices for the possibility of losing what I have enjoyed. For me, it would be… terrifying. I just returned from a solo trip and there were days when I missed my family, and there were so many happy days. I hear friends who go to the countryside one morning, as something extraordinary, and I understand that this is equivalent to drinking or going to a disco in my case. And I love mountains.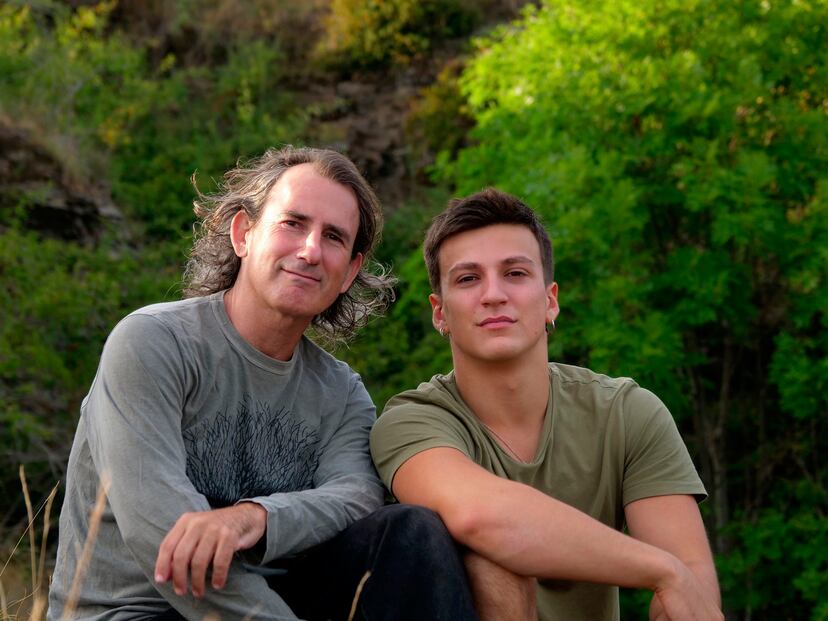 In front of the camera, and in front of the recorder, the documentary filmmaker underlines the importance of all animals. In between the mountains He delights in his cat, in the amphibians that splash in the streams, in the birds that nest under the roof of his house, in addition, apparently, by putting cameras in the crossroads, taking pictures of deer and foxes most at night. Travel more diverse fauna: "I am very interested in uncovering the balance of habitat, so that the viewer can understand that all animals have their own function and, above all, their relevance".
Between the jokes and the truth, Unai Canela defines the human being: "We are selfish. And you have to use that selfishness to raise awareness of caring for nature. Because we want to keep enjoying this world, right? Humanity really matters very little in the universe. We will only live in the universe for a few thousand years. What will happen when we disappear? Someone". And he lengthens his reflection: "However, the planet we have to live on, we live on it. Of course, the deforestation of the Amazon is a disaster, but if you do not have an ecological conscience, let me tell you that this catastrophe will directly affect you. And that everyone wants to live the wonderful moments that appear in among the mountains".
All the culture that goes with you is here waiting for you.