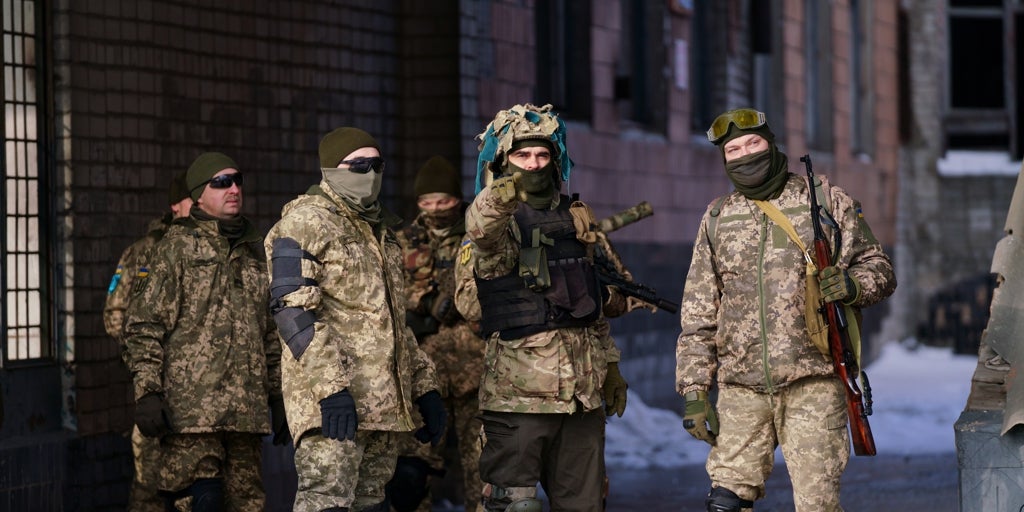 kyiv and Moscow have agreed on the exchange of 215 Ukrainian prisoners for him pro-Russian oligarch Viktor Medvedchukwho has been in prison since last April 12, in an operation in which 108 soldiers from the Azov Battalion have also been released.
This was announced by the head of the presidential office of Ukraine, Andriy Yermakin a statement, in which he has described the prisons as "heroes".
"This is the most powerful result in terms of prisoner release since the start of the war. invasion on a large scale," Yermak said in statements collected by Ukrinform.
Among the 215 prisoners released, 108 belonged to the Azov Battalion, 10 were foreign volunteers, while the rest belonged to other formations of the National Guard of Ukraine, as well as servicemen of the Armed Forces of Ukraine.
Almost all soldiers are located on Ukrainian territory

Almost all the soldiers are already on Ukrainian territory, except for five commanders of the Azov Battalion, who, according to previous agreements reached with Turkish President Recep Tayyip Erdogan, are in Turkey. "under your personal guarantees of protection"according to the aforementioned newspaper.
However, the exchange has been possible after Ukraine has handed over Viktor Medvedchuk, a pro-Russian politician who was detained accused of "high treason" in relation to his alleged role as a collaborator with the Russian forces in the context of the war with Ukraine.
"Today we directly exchanged 200 citizens of Ukraine for Mr. Medvedchuk. I would like to point out that Medvedchuk is not just Putin's godfather, but a well-documented state traitor. His guilt is fully registered«Yermak has assured in the letter.
He pointed out that, during Medvedchuk's arrest, "several intelligence networks" have been neutralized and "state traitors" have been arrested, obtaining "a large amount of information" used in counterintelligence activities.