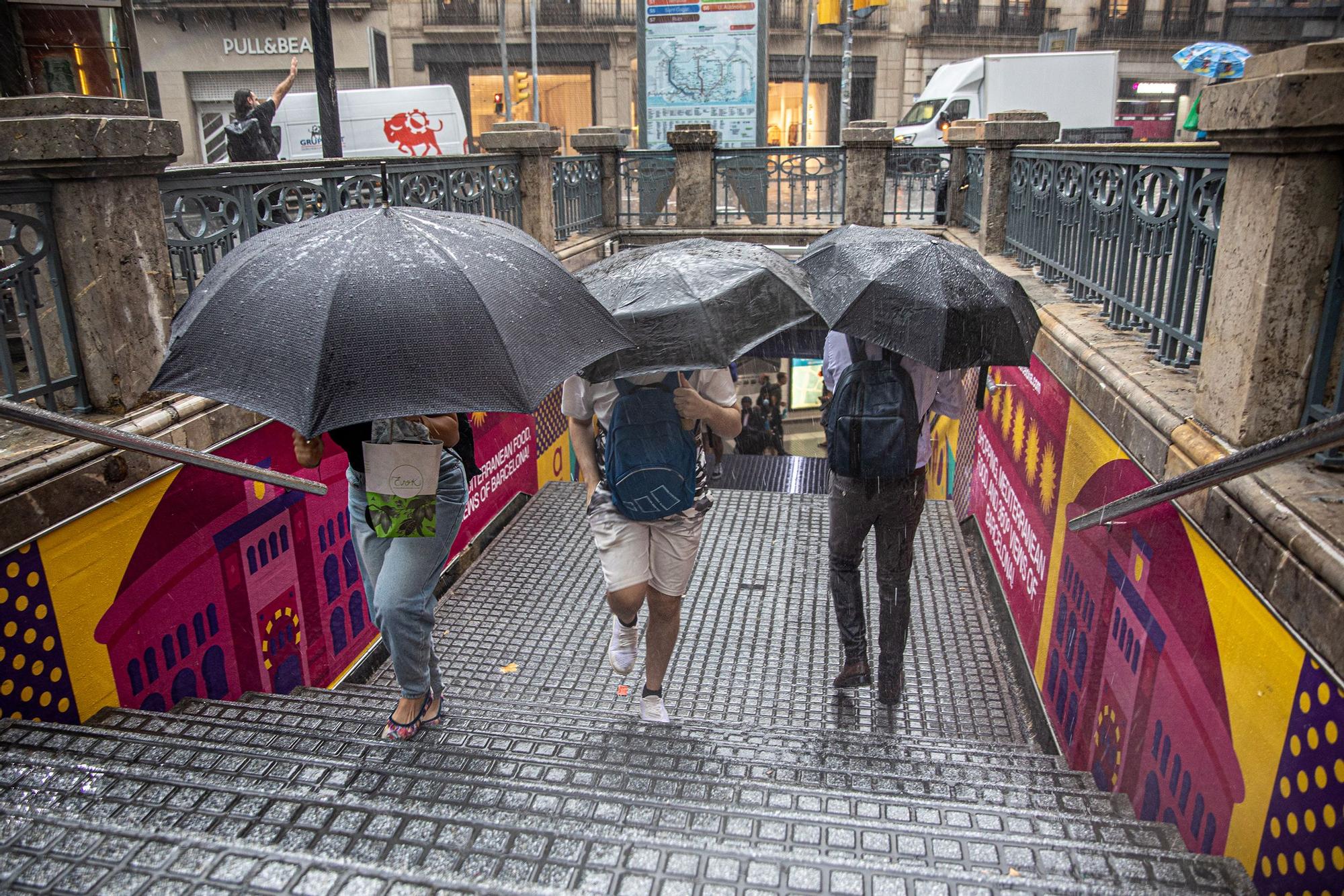 The Catalan Meteorological Service (SMC or Meteocat) has issued Possible torrential rain warning for tonight and early morningwho can leave More than 20 liters of water per square meter in half an hourEspecially in the coastal and east-coastal areas of Barcelona.
According to the SMC, the most intense rainfall can sometimes exceed 30 or 40 liters per square meter and may be locally accompanied by storms and violent weather events (strong wind, hail, snap or tornado). Meteorologists have warned that the places where it rains with more force events can happen Due to accumulation of water in the streets in urban areas Flooding of garages, basements and premises,
But, he Storms and floods have already come began to impress in the south of Catalonia, especially in tarragona, Heavy rain has accumulated in Constanti Registered up to 66l/m2 by 6 pmAnd 37.7l/m2 of them have fallen in just 30 minutes.
Related news
Thus, the Civil Defense has activated the Inuncat plan alert in the province of Tarragona. Similarly, he has called for extreme caution in the Camp de Tarragona area and to avoid driving in flooded areas.
Warning #INUNCAT

heavy rain on #tarragona

Use extreme caution and avoid driving in flooded areas pic.twitter.com/RLdlzkZL7B

— Civil Defense (@emergenciescat) 23 September 2022
Looking at Saturday and Sunday, no risk conditions are expected due to heavy rain, according to the weather service. The Directorate of Civil Defense of the Generalitat has kept the Alert Level of the Emergency Plan for Flood (INUNCAT) active.