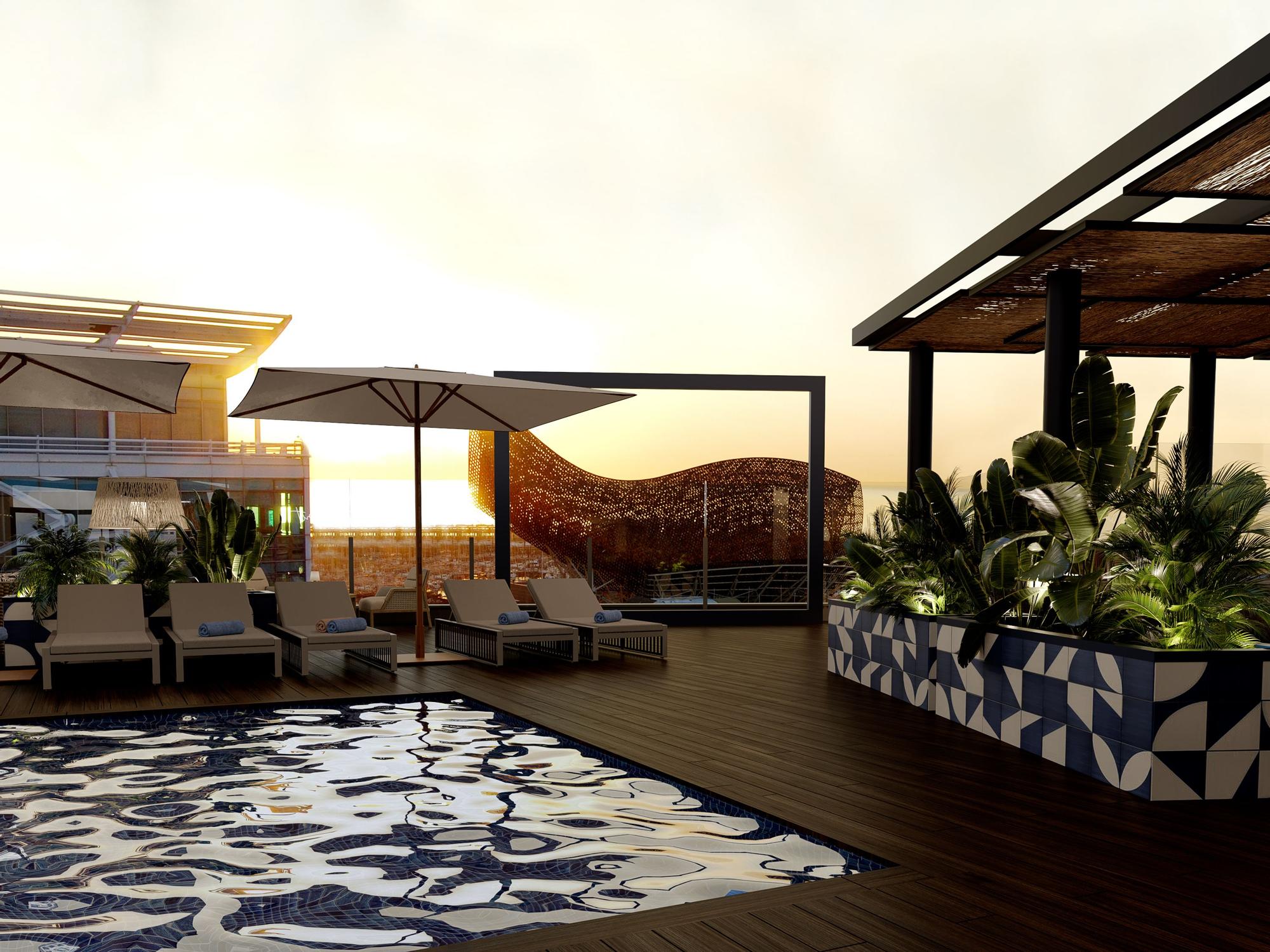 hotel novelties They have arrived in Barcelona in Dribes and Drebes since the Special Urban Plan for Tourist Accommodation (PEUAT) New licenses are restricted in most of the central areas. In recent days, the last to receive authorization before planning have been inaugurated, and some other hotels have reopened after changing hands or brands. In this last group the end is adjacent Sofitel Barcelona captain inaugurated on 21 OctoberSomorostro in Barcelona next to the beach, what else does The landing of this French luxury brand in the Catalan capital. Large high-end chains can now only join Barcelona's offer in this way, as the areas where licenses are still granted are peripheral and not of interest to them.
In this case, and given the coveted position, the group Accor They decided to convert the Pullman Barcelona Skipper (premium level) from their portfolio into a luxury establishment under the valuable Sofitel label. The establishment next to the Hotel Arts has been improving for several months to face the new stage where it intends to broadcast. Local and Mediterranean Spirit But combined with a chic atmosphere.
Will happen 225 rooms and 5 star categoryWith a personality marked by "French elegance", leads its director, Mathias Bernardwhich ensures that it will become the head of Sofitel in Southern Europe, Among them, 25 suites of different categories stand out, headed by a large presidential suite. They lack the somewhat immutable and ostentatious luxury of a brand, where service is one of its hallmarks.
mask and fixture
In fact, the lengthy alterations have not affected the entire building, as the restoration areas were refurbished a few years ago. But the rooms have been completely refurbished and their El Cielo Rooftop Terrace Completely new look. It has a pool open throughout the year and can be enjoyed from sunset barcelonas, while the other terrace is at street level in a garden. The new Sofitel also features a new façade, with a striking vertical garden covering over 300 square metres.
In general places, Bernard highlights the weight that local culture, Under the motto of "the joy of living" they intend to regularly program literary, art, musical, oenology activities … Its central glass pyramid will serve as a backdrop for the projection of whose works artist's Both local and international, he explains.
However, the investment includes other spaces that are not seen in the bowels of the building and focus on sustainability, such as air conditioning and energy management.
Related news
Another highlight of the new phase will be Clean, which combines one of the very best Barcelona tapas bar restaurants and signature cocktails, tandies, and a more international restaurant, Syrah, for those looking to host corporate or holiday events. "We want to be a reference point for the local market", says its director.
OK, the hotel wants to include both most hedonistic traveler Who hopes to enjoy Barcelona from the beach, such as Business This requires large conference rooms that include high technology.