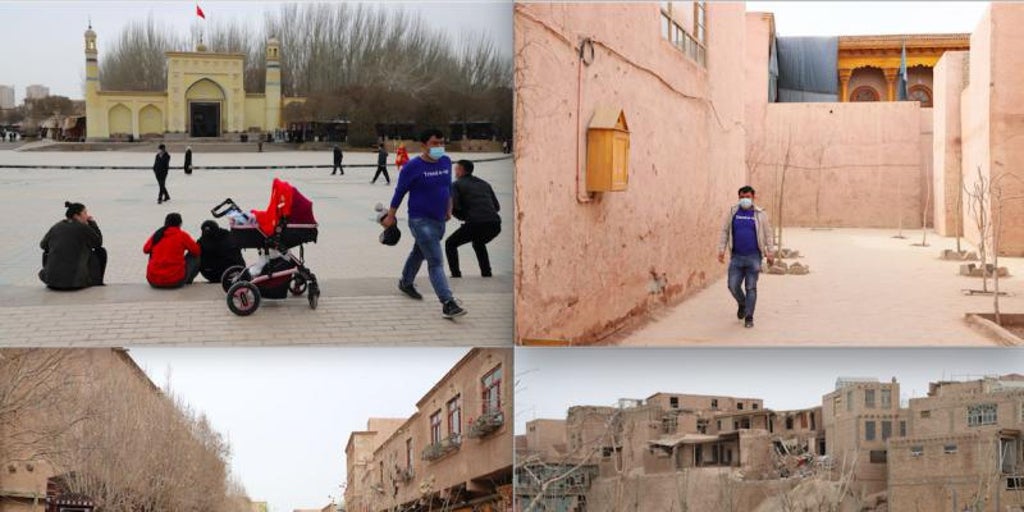 The Chinese authorities imposed forced labor on people from Muslim minorities, the so-called Uyghurs, in the Xinjiang region, indicated a United Nations special rapporteur in a report, in which he warns that these facts could constitute cases of "slavery".
The Chinese government has been accused of detaining more than a million Uyghurs and members of other muslim minoritiess in Xinjiang, and also of having organized forced labor and sterilization.
The United States and deputies from other Western countries have come to accuse China of committing "genocide" against these minorities, accusations that Beijing rejects.
The report, released this Tuesday by Tomoya Obokata, UN special rapporteur on modern slaverypoints out that in China "two systems ordered by the State" are being registered that involved cases of forced labor, citing testimonies from NGOs, think tanks and victims.
one is a Training center where minorities are detained and forced to do internships, and the other seeks to reduce poverty through displacement labor force, forcing agricultural workers to work in the "secondary or tertiary sector".
"Under surveillance and in abusive conditions"

"Although those programs could create jobs for minorities and boost their income […] the special rapporteur considers that, in many cases, the work carried out by the affected communities was involuntary"the report points out.
The nature and extent of power exercised on workers – including excessive surveillance and abusive living and working conditions – could "equate to slavery as a crime of humanity, something that would require independent analysis", he added.
The report indicates that in Tibet A similar labor transfer system exists. There, "a program […] it has driven farmers, herders and other rural sector workers mainly into low-skilled, low-paying jobs."
The special rapporteurs are independent experts appointed by the UN Human Rights Council but who do not speak on behalf of that organization.
Chinese government says it protects minorities

The spokesman for the Chinese Ministry of Foreign Affairs, Wang Wenbing, accused Obokata on Wednesday of "opting for believe the lies and disinformation manufactured by the United States […] and by anti-China forces."
Insisting that minority rights are being protected, Wang blamed the UN special rapporteur for "viciously smearing [el nombre de] China and to act as a political tool for anti-China forces."
China lashes out at the accusations and claims that the training centers try to combat extremism
According to the Chinese government, the vocational training centers it runs in Xinjiang are aimed at combating extremism. In May, the United Nations High Commissioner for Human Rights, Michelle Bachelet, made a rare trip to China in which she visited Xinjiang.
United States and human rights organizations they criticized Bachelet for that trip, accusing her of not having shown enough firmness against Beijing. The official is expected to publish a report on the matter before she leaves office at the end of August.