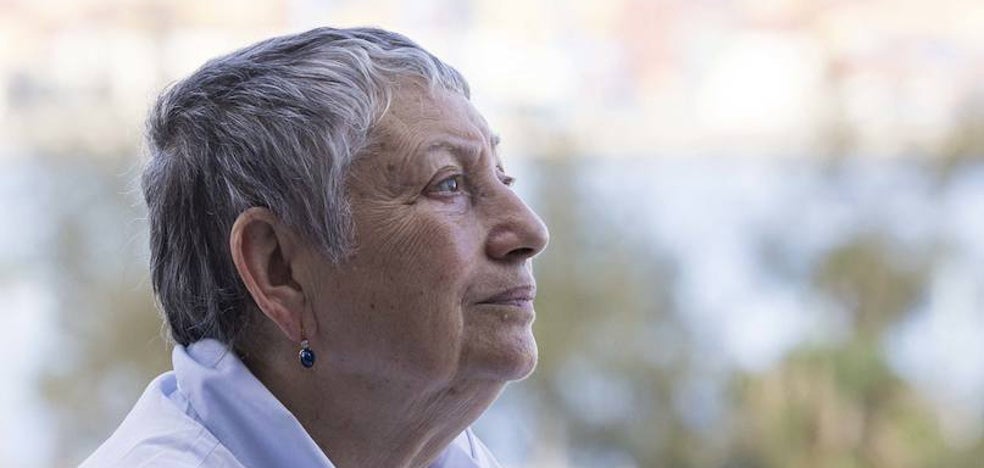 "The Third World War has already begun." Ukrainian-born Russian writer Lyudmila Ulistskaya (Deblkanovo, 79 years old), exiled in Berlin, who receives the Formentor Prize in the capital Gran Canaria this Friday, endowed with 50,000 euros and provided by the foundation of the same name, without It's called blinking an eye. Putin is "absolutely capable of pressing the nuclear button", believes this eternal candidate for the Nobel Prize in Literature, who has not slept on the prize from the Swedish Academy and who is at the reins of Stalinism in his battered country. regrets it.
– What does the Formentor Award mean to you?
It's a vitamin shot, now that we're all experiencing a major recession. In spirit, in hope and in the projection of the future.
– How do you live up to Putin's mobilization order and what are we seeing with so many Russian citizens fleeing the country?
– It's a very painful moment. I think of my grandparents and my parents, who left Moscow at the start of World War II, and I feel an overwhelming sense of universal devastation all over again.
He left Russia when the invasion of Ukraine began. Now Putin's world is at its peak. How would you rate them?
-It's difficult. I find the character so obnoxious that I never thought about defining her, but if I had to say I'd say she's one with little talent, little grace, and no humanity. Someone who, by a whim of fate, has reached a very relevant position in the world. Treat others at night as a 'goon', a slum goon. I do not like what happens in Russia since I was born. There were days with Gorbachev that I thought something positive would happen. I look at politics with great sadness.
Are you afraid of the beginning of the third world war?
-Yes. It scares me, but I think it has already started. February 24, 2022, when the Ukrainian offensive began, was the moment I first felt, and then the certainty, that this war had begun.
– Do you think Putin will be able to press the nuclear button?
-Yes. can do. He is very capable. But luckily, three or four men are in command between him and that deadly button, and hopefully one of them will stop him.
A section of the Russian people has mobilized against the war. Neutralizing Putin, taking power from him, will it be a big step towards the desired democratization of Russia?
The chances of removing Putin from power are slim. In Russia, that organization has absolute power, at different times, the political and secret police, with very different names, the Czech, NKVD, or KGB where Putin grew up. She is so embedded in power and in society that she has embraced him. Stalinism is reborn in Russia.
Are you writing about the situation in your country?
This is a parallel between the present situation and the twenties of the last century, when large masses of intellectuals and artists were expelled after the Bolshevik Revolution. The same thing is happening and I would like to find the words to describe it.
– Does this mean that you will write again? After publishing 'Jacob's Ladder' he said he would not do it.
-Yes. I look forward to writing again.
Can words do anything against weapons?
"I don't know exactly, but I do know that words must be spoken. Sooner or later all wars end. Peace comes, and making peace means talking, and talking is using words .
Do you consider yourself an outcast?
The word exile is too much. I can buy a plane ticket at any time and go back to Moscow. But I'm afraid, for now, I won't.
The Nobel Prize is awarded in less than a month. He is an eternal candidate. Do you fall asleep to win it?
-Absolutely. I'm sure they won't let me. I firmly believe that second place is better than first. I've been playing pool for years, but I'm more comfortable with a silver medal. Joseph Brodsky said the Nobel Prize stole a year of his life because of the interview and all that mess. Second place is great for me.
-What do you know and what interests you about Spanish literature?
The first book I read to adults was 'Don Quixote'. I was six. It was a grand scholarly edition, a huge quantity from my grandmother's library. I was looking at it and reading it for a whole year, and I really don't know what made sense to me. But there was initiation. Then I became interested in Latin American 'boom' literature, especially Gabriel García Márquez. 'One Hundred Years of Solitude' was a seminal book for all.
Do you consider yourself a feminist?
I have a very difficult relationship with the word feminist. Feminism is a very important movement of women who claim that they are angry and need to convince the world about their courage and potential. But on a personal level, I have never had a problem with my sex. If I didn't succeed, I never thought it was because I was a woman. I come from a family of strong women, very powerful. My grandmother raised the family through some terrible years. My grandfather spent seventeen years in the Gulag. It was she who bore all the burden of the family. There has always been an example of brave, strong and independent women before my eyes. The quality of Russian women is higher than that of men.
Are you afraid that your books will be banned?
"I'm not worried in the least. In my youth we all read banned books, and the more banned, the more appealing and alluring, like 'The Archipelago Gulag'. It's true that no one was arrested for a book today Now no one is interested in the adventure of reading.
This is biochemistry. Do you have a scientific character in your novels?
I do not analyze myself. My readers should say whether or not science is present in my books. But for me science, biology is very important. He is very present in my life. I never forgot the first time I saw a microscope. It was the discovery of a new world.