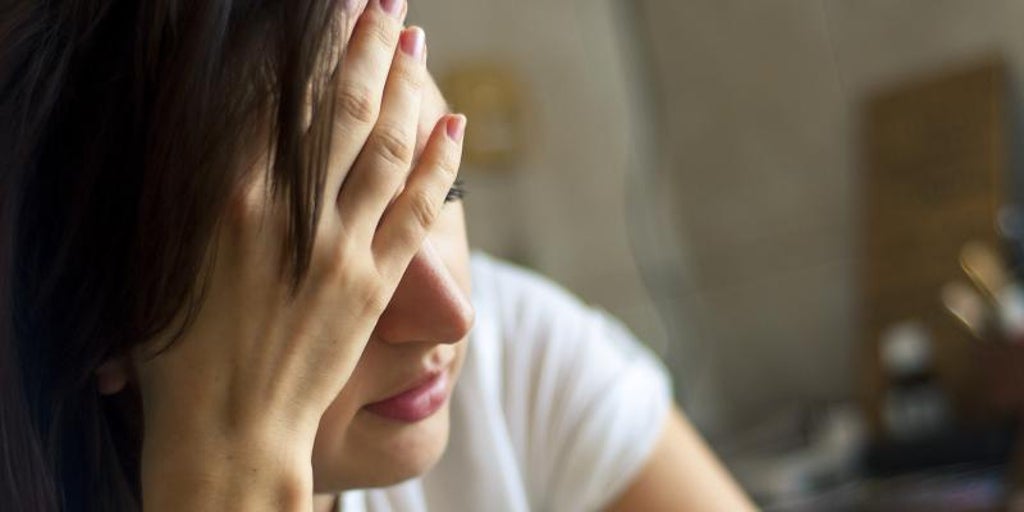 people who have COVID-19 have a higher risk of neurological and mental illnessThe study compared people with other respiratory infections, including mental confusion, dementia and psychosis, two years later, according to the largest study of its kind published by The Lancet Psychiatry.
Research suggests that patients also face an increased risk of anxiety and depression, but this disappears within two months of getting COVID-19. After two years, the risk is no more likely than with other respiratory infections.
Previous studies have found that people are at risk for various neurological and mental health conditions in the first six months after infection. However, so far there is no large-scale data examining the risks over the long term. The new study, conducted by Oxford University and the National Institute for Health and Care Research at the Oxford Center for Biomedical Health Research, looked at 1.28 million cases of COVID-19 over two years.
In this analysis of 2-year retrospective cohort studies, researchers analyzed the TriNetX electronic medical records network, an international network of unidentified data from health care records of nearly 89 million patients collected from hospital, primary health care providers and specialists. received data. , (mainly from the US, but also from Australia, UK, Spain, Bulgaria, India, Malaysia and Taiwan).
A group of patients of any age were diagnosed with COVID-19 Between January 20, 2020 and April 13, 2022 and the propensity score (1:1) was compared with a contemporary cohort of patients with no other respiratory infection. Matching was done by age group based on demographic factors, risk factors for COVID-19 and severe COVID-19 illness and vaccination status. They also estimated how many people died after a neurological or psychiatric diagnosis during follow-up in each age group.
They identified 1,487,712 patients with a recorded diagnosis of COVID-19 during the study period, of whom 1,284,437 were adequately matched with a similar number of patients with other respiratory infections. There was a significant difference in the risk trajectory of outcomes after SARS-CoV-2 infection across the group.
Risks of common psychiatric disorders (mood and anxiety) returned to baseline after 1 to 2 months and subsequently reached an overall incidence equal to that of the matched comparison group. In contrast, the risk of cognitive deficits (known as brain fog), dementia, psychotic disorders, and epilepsy or seizures were still increasing at the end of the 2-year follow-up period.
adults 64 or younger The one who passed Covid-19 had a increased risk of brain fog compared to those with other respiratory infections. In people over the age of 65, the incidence of brain fog, dementia and psychotic disorders was higher than in those who had previously had a different respiratory infection.
Results in children show similarities and differences with adults. Most diagnoses after COVID-19 were less likely than adults, and they were not at greater risk of anxiety or depression than children who had other respiratory infections. Like adults, however, children who recovered from COVID-19 were more likely to be diagnosed with certain conditions, including seizures and mental disorders.
the fact that there were neurological and psychiatric consequences Same during delta and omicron waves indicates that the burden on the health system may continue even with forms that are less severe in other cases.
The researchers acknowledge that there are some important limitations to consider. The study may underestimate the self-diagnosed and asymptomatic cases of COVID-19, as they are unlikely to be recorded. It also did not look at the severity or duration of conditions after COVID-19 and how they compare to other respiratory infections.
"It is good news that the overdiagnosis of depression and anxiety after COVID-19 is short-lived and not seen in children. However, it is worrying that some other disorders, such as dementia and seizures, are more likely to be diagnosed even two years later after Covid-19," says Professor Paul Harrison, who led the study at the University of Oxford.