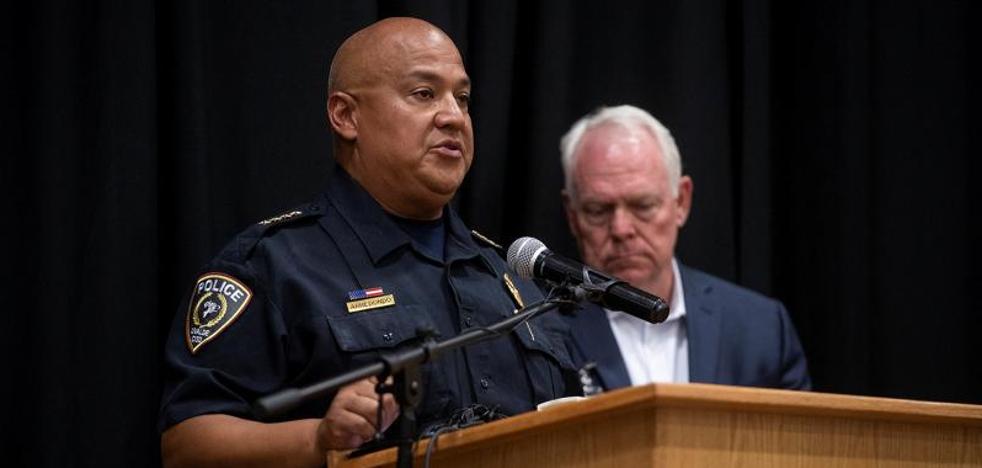 It has been confirmed that he had sufficient equipment to neutralize the man responsible for the massacre.
The police chief of the Uvalde school district was suspended this Thursday after it was confirmed that he had the equipment to neutralize the man responsible for the shooting at Robb Elementary School, where 21 people, 19 of them, in Uvalde was a minor, died. State of Texas, United States of America.
According to the school district, the leave will take effect immediately, and the successor will be Lieutenant Mike Hernandez, as reported by ABC News.
"From the beginning of this horrific incident, I shared that the district will wait until the investigation is complete before making any personnel decisions," said Hal Harrell, Uvalde Consolidated Independent School District superintendent.
"To this day, I am still without details of the investigation being carried out by the various agencies. Due to a lack of clarity and uncertainty about when I will receive the results of the investigation, I have decided to suspend Chief Arredondo, Harrell said.
Parents and members of the Uvalde community called for Arredondo's resignation on Monday, with many arguing that security forces should be partly responsible for the tragedy, described as inadequate decision-making.
On the other hand, the mayor of the Texas city of Uvalde, where 19 children and two teachers were killed on May 24, announced on Wednesday that the school where the massacre took place would be demolished, similar to the one already is the decision. Other events in educational centers were taken.