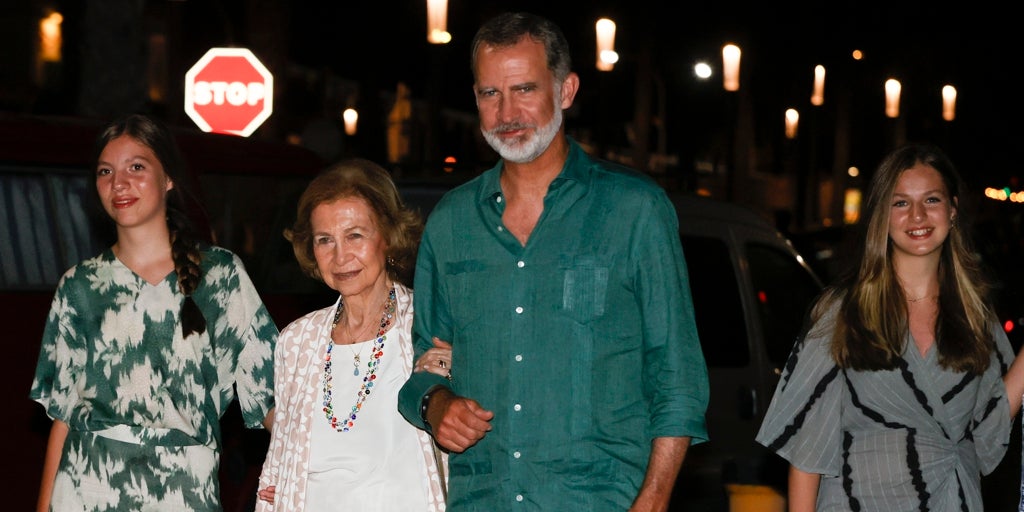 The king and his daughters, Princess Leonor and Infanta SofiaHave gone out to dinner at Ola de Mar restaurant, one of the restaurants they usually go to in Mallorca.
He was accompanied by Don Felipe, Donna Letizia, Princess Leonor and Infanta Sofia. Queen Sophia of Greece and her sister Irene, He traveled to Portixole near Palma, the first plan on the royal family's personal agenda, which took place in Mallorca.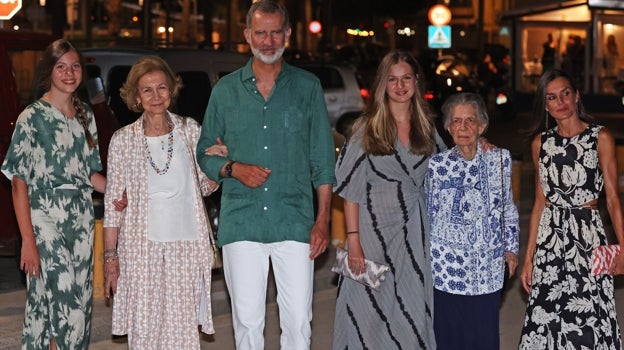 This is the second appearance of the Kings with their daughters while on holiday in Mallorca. On Monday the four of them went to the municipality of Valdemosa, where they visited the charterhouse, the palace of Sancho I of Mallorca, and toured the city.