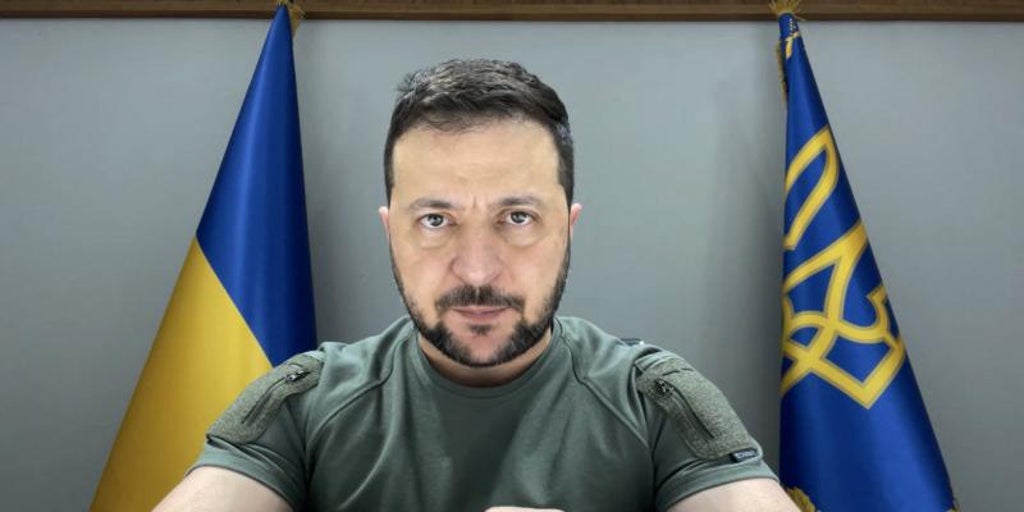 Ukrainian President Volodymyr Zelensky outlined to world leaders on Wednesday his five non-negotiable conditions for peace with Russia, nearly seven months after the start of the war that has left thousands dead.
In a pre-recorded video message broadcast to the UN General Assembly in New York, Zelensky called for Russia to be punished for launching an invasion of Ukraine on February 24.
"A crime has been committed against Ukraine and we demand punishment," Zelensky said in his speech, which drew a standing ovation from UN delegates. "Ukraine wants peace. Europe wants peace. The world wants peace. And we have seen who is the only one who wants war. There is only one entity among all the member states of the UN that would now say, if you could interrupt my speech, that you are happy with this war, with your war."
As part of his five conditions, Zelensky said that Russia must be punished for waging war against Ukraine, through more sanctions and the UN stripping Moscow of its powerful role as a permanent member of the Security Council. Russia's status means that it has the power to veto any resolution or decision, whatever the opinion of the majority within the council.
Zelensky also said that the lives of Ukrainians must be protected and that borders must be respected internationally recognized in the country.
Its fourth and fifth conditions included a call to new security guarantees for Ukraine and the world unite and denounce Russia's armed aggression.
Zelensky too he returned to ask for more manufacturing weapons to help them fight against Russia. "For us, this is a war for life. That's why we need defense support, weapons, military equipment and missiles," he said.
Following the Ukrainian president's speech, the European Union's foreign policy chief, Josep Borrell, announced to journalists that the bloc would apply additional sanctions to Russia.