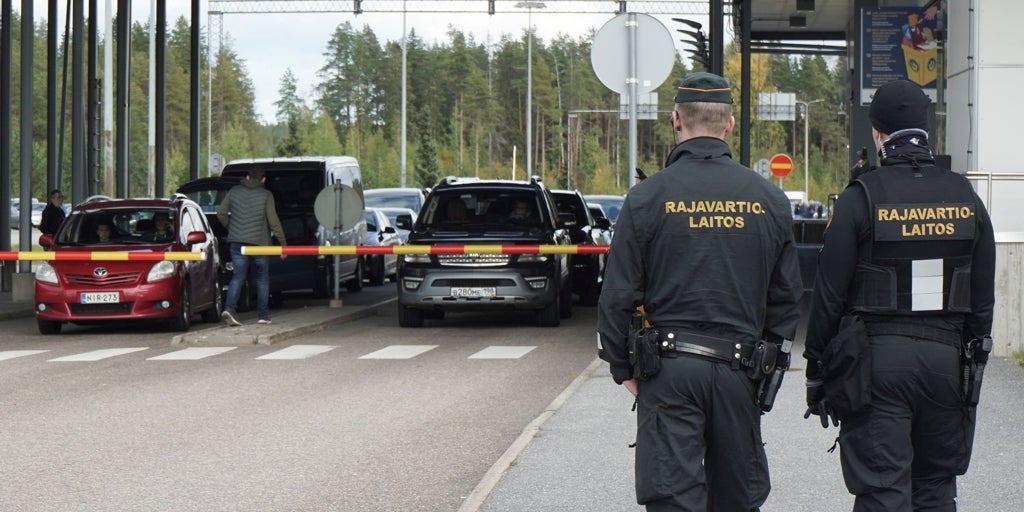 Traffic on Finland's southeastern border with Russia is being Tall this Friday, as explained by a border guard source to Reuters, noting that the total number of Russian citizens who arrived in the Scandinavian country yesterday doubled the number recorded the previous week.
After the announcement of partial mobilization of the population to fight in Ukraine, a measure taken Wednesday by President Vladimir Putin, a multitude of Russian citizens have sought desperately ways to leave the country as soon as possible and not be sent to the front.
Mass arrivals of Russian citizens have occurred in several countries, especially those that do not require a visa, such as Turkey, Georgia or Armenia. For its part, Finland, which shares with Russia a extensive land borderit has become another of the possible destinations of these escapes.
According to the border guard, about 7,000 people Some 6,000 of them Russians entered Finland from Russia on Thursday, an increase of 107 percent compared to the same day the previous week.
Finland's land border crossings are among the few entry points into Europe left for the Russians, as a number of countries have decided close their physical borders and its airspace to Russian aircraft in response to the Russian invasion of Ukraine.
The longest queue of cars has been recorded in Vaalimaa, in the that reached 500 meters. The queues are also "longer than normal". according to border sources, at the Nuijamaa crossing.