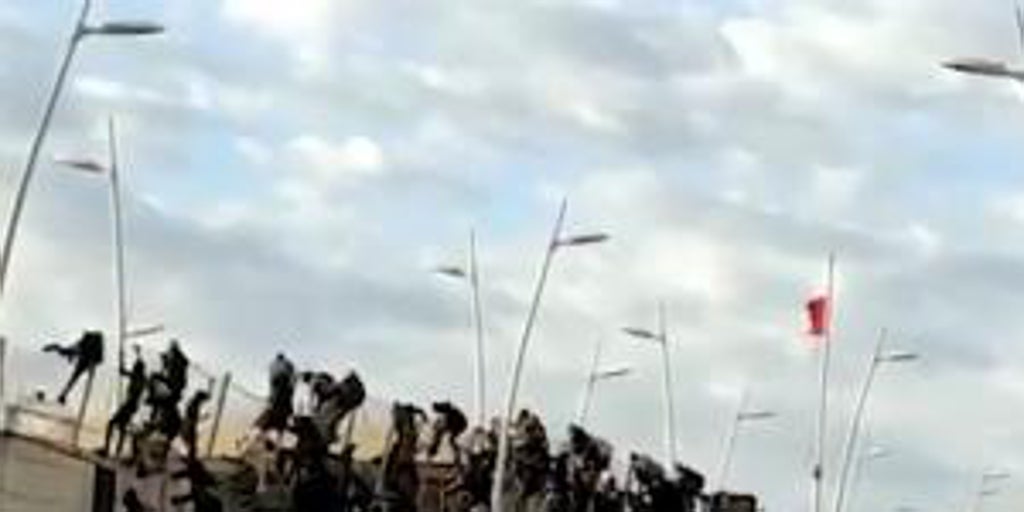 madrid
Updated:
save

Melilla's Civil Guard is already working on some proceedings that will be reported to the Immigration Chamber's prosecutor, Beatriz Sanchez, after an open investigation to find out what happened at the border on June 24. Morocco identifies 23 dead but the NGO puts the number of victims at 37 and the number of injured could rise to more than 70 people.
The prosecutor's office wants to know what happened and has asked the Civil Guard, according to Corps sources, to provide all data and pictures of both the critical hours in which the mass entry was attempted—and the deaths. – as well as the last; What information did Spanish agents have in the past, as well as what Moroccans had transmitted to them.
Based on these "prevention" proceedings, as they are called, it would be possible to determine whether a crime has been committed in Morocco, and if it is prosecutable by Spain, something that seems impossible.
On the day of the event, the Civil Guard helicopter spotted the human tide coming down from Mount Gurugu at 7:30 am; At 8 they captured how Moroccan agents split them into two groups and only 20 minutes later attempted to attack in which 133 managed to penetrate sub-Saharan and some 200 were returned in the following hours.
Despite the fact that Morocco officially throws the balls out, agents at the fence on the same day received information from their colleagues on the other side that they reported 45 casualties and five casualties among their own security forces as a result of the crush. . This data has not been confirmed and it is likely that it never will be. Agents working on the border throughout that day explained to ABC that they had never seen such a large deployment of Moroccan police forces (it was between 300 and 500), but at the same time they were amazed at the low organization and the way Act.
First, according to these evidences, the migrants caused Moroccan agents to encircle them against fences and second, they caused them to use disproportionate force, which sometimes complicated the actions of the civil guards. They say that they did not stop launching smoke canisters, for example, that prevented them from seeing clearly and massive jumps.
A day earlier, Moroccan security forces clashed with a large group of Sudanese settled in Gurugu, whom they wanted to oust. He informed his colleagues that about a hundred officers among them had been injured. There are those who believe that the violent reaction of the 24th was spread in those last hours and among those injured policemen.
All this information would, in principle, be included in a report that the Civil Guard would provide to the prosecutor's office. It is being developed at the highest level and involves the participation of information agents. However, internal sources assure that no report is being prepared for the Public Prosecutor's Office and that data collection and analysis is part of the normal protocol of security forces and bodies.