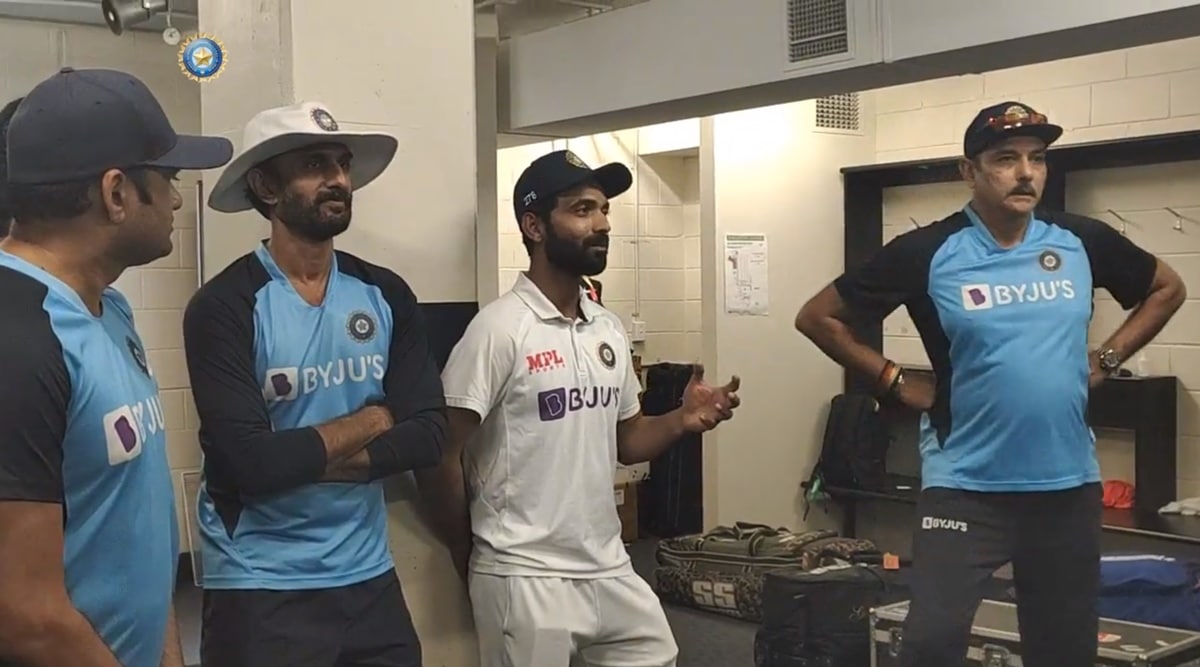 ajinkya rahaneIndia's stand-in captain during the 2020-21 tour of Australia, took a cryptic dig at his team's win in Australia and said "someone else took credit" for the decisions he made to resurrect India after the nightmare of 36 in all. the Adelaide test.
Rahane took the reins in a tumultuous situation after regular captain Virat Kohli he flew in from Australia after the humiliating defeat in the opening match. But what followed was one of the most incredible turnarounds seen in Test history, as India came from behind to win the second match at the MCG, with Rahane leading from the front with an incredible hundred.
"I know what I have done there. I don't need to tell anyone. That's not my nature to go and take credit. Yeah, there were some things where I called the shots on the field or in the locker room but somebody else took credit for it," Rahane said on an episode of 'Backstage With Boria.'
"(What was) important to me was that we won the series. That was a historic series and for me it was really special."
Without taking any names, Rahane surreptitiously attacked then-head coach Ravi Shastri, who was widely hailed for the team's performance and dominated the media space for being the architect of change given that the locker room looked like a hospital ward at one point.
"After that, the reactions of the people or those who took credit or what was said in the media, 'I did this' or 'This was my decision', or 'This was my decision', it was up to them. them talk, Rahane said.
"For my part, I knew what decisions I made on the field and what decisions I made on my instincts.
"Yes, we also talked to the management, but I used to laugh about it, that's what I did on the pitch, I never talk about myself much or praise myself. But what I did there, I knew."
However, since her 112 match-winner, Rahane suffered a dip in her form. Since the MCG Test, he has played 13 Tests and has scored 479 runs at an average of 20.82, which includes two fifties. In the just-concluded tour of South Africa, he was able to score just 136 runs in six innings at an average of 22.67.
However, the Mumbai batsman remains unfazed by the criticism surrounding his form.
"I just smile at him. People who generally know the sport won't talk like that. I don't want to go too deep into that. Everybody knows, you know, what happened in Australia," she said.
"Even after and before Australia, the contributions I made, especially in red ball cricket, I don't want to talk about it, but Australia really was. Like I said, people who know the sport, love the sport, will speak sensibly," she said.
"Yes, I am confident in my own ability, I am hitting very well and I believe in my ability. And I still think I have good cricket left in me," Rahane concluded.
(With PTI inputs)