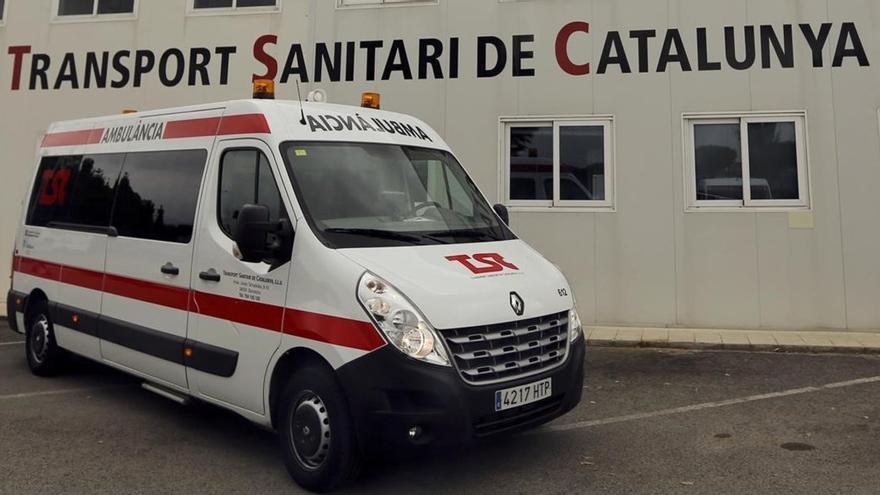 The sector of health transport of catalonia today signed his new collective agreementwhich is "a big step", according to the union CCOOto equate the working conditions of these workers with those of the public company Medical Emergency System (SEM).
The agreement comes after many months of negotiations and the indefinite strike that the sector called in October 2020 to demand a new agreement that equalizes the working conditions and salaries of all health transport professionals.
Said strike was called off in March 2021, as CCOO recalls, thanks to the commitment made by the groups of the parliamentwho agreed to financially endow the sector with the aim of progressively equating the conditions of all personal health transport in Catalonia.
Salary increase and reduction of working hours
According to this union, the agreement eliminates the wage gap that the infracategories entailed, so that the workers began to collect from June 1, 2022 the difference in remuneration with their respective categories of sanitary transport technician (TTS) and with the right to arrears from January 1 of this year.
It is established pursuant to an agreement of reduction of the day annual 48 hours, passing to 1,752 annual hours. SEM employees work an average of 1,624 hours a year.
A new salary concept called 'Special dedication complement', of an approximate amount of 200 euros per year for all workers, which aims to compensate for the variable on vacation.
Related news
Another point included in the agreement is a salary increase In all categories, the surplus will be the result of quantifying the final costs of applying the special dedication supplement and the reduction of the 48-hour annual working day.
"It is guaranteed that all workers will not be able to see their salary reduced in any case," says CCOO. The union has thanked the involvement of the representatives of the Parliament, CatSalut and the SEM for the economic contribution for this 2022, which has made it possible to take this first step towards equalizing working conditions in the sector.