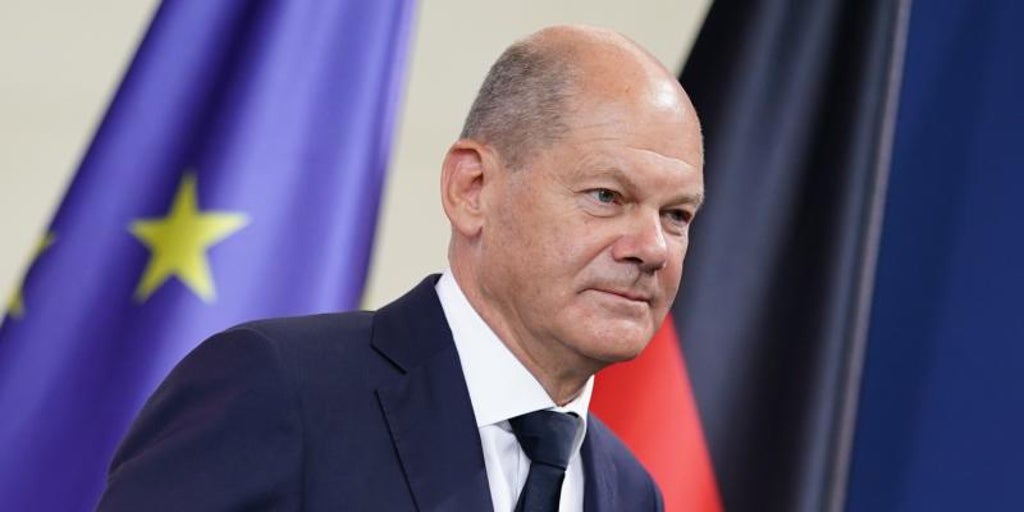 German Chancellor Olaf Scholz held this morning a telephone communication with the Israeli Prime Minister, Jair Lapid, to explain his attitude during the joint appearance in Berlin with Palestinian President Mahmoud Abbas, in which the latter accused Israel of carrying out several «holocausts».
A journalist had asked Abbas if, as president, he wanted to apologize to Israel and Germany on behalf of the Palestinians for the murders committed against the Israeli team at the 1972 Olympics in Munich and if he would help with the investigation. Eleven Israelis, a German policeman and five of the attackers were killed in the attack by a Palestinian terrorist group to which his question referred.
Abbas expressed his preference for "find peace and look forward." And he added: "If we want to delve deeper into the past, yes, please, I have 50 massacres committed by Israel that have also been recorded in documented (…). 50 massacres, 50 holocausts, and to this day every day we have dead people killed by the Israel Defense Forces, by the Israeli Army».
Scholz followed the statements visibly upset, he even made a move to intervene, but his spokesman Steffen Hebestreit ended the press conference immediately after Abbas's response, since the question to the Palestinian president had previously been announced as the last of the appearance.
Hebestreit later reported that Scholz was outraged by Abbas's statement. "Especially for us Germans, any relativization of the Holocaust it is unbearable and unacceptable," he said in a rushed interview with Bild Zeitung, in which he condemned any attempt to deny the crimes of the Holocaust." These statements, however, were not enough and did not manage to placate the large number critical Scholz received for his silence.
"The foreign minister was outraged and dismayed by Abbas's words; a relativization of the Holocaust with its more than 6 million deaths is unacceptable»
Steffen Hebstreit
German government spokesperson
In a subsequent press conference, Hebestreit acknowledged that "I was not fast enoughattentive enough to react«. "That was my mistake and I have to take responsibility for it," Scholz has been exonerated. According to his version, the foreign minister was »outraged and dismayed by the words of Mr. Abbas, a relativization of the Holocaust with its more than six million deaths is completely unacceptable. Doing this on German soil is inexcusable."
Case settled after controversy

At the diplomatic level, it has not been too difficult to avoid an escalation of statements and, after the conversation between Scholz and Lapid, the matter is considered settled. Previously, President Abbas had declared for his part that "the Holocaust is the most heinous crime in modern human history," according to the Palestinian news agency Wafa. In his defense, Hebestreit explained that it was the first direct meeting between Abbas and Scholz and that the incident "it will overshadow the personal relationship".
He has described a possible foreign minister's trip to Ramallah in the foreseeable future "hard to imagine." But at the same time, he has confirmed that the federal government will remain in contact with the Palestinians and will not break off relations because of this "terrible scandal«. The foreign and security policy adviser to the foreign minister »has unequivocally conveyed condemnation of the statements,« insisted Hebestreit, «the foreign minister hopes that the Palestinian president fully recognizes the uniqueness of the Holocaust. The derailment of him yesterday casts a shadow over Germany's relations with the Palestinian Authority."