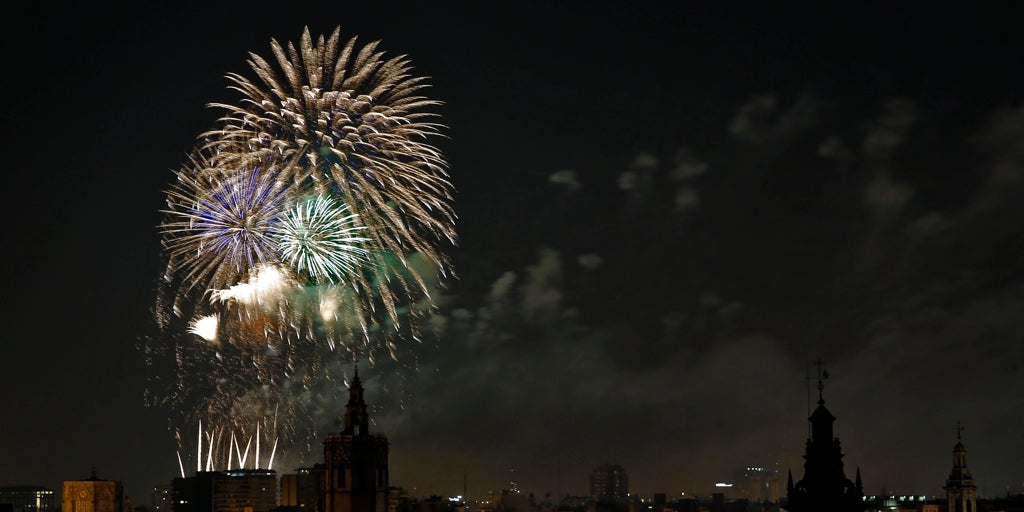 The Local Government Board of Valencia City Council has approved the schedule of events to be held on the occasion this Friday 9 october festival, which regains its full normality this year. The novelty on the occasion is that the traditional fireworks display, which kicks off the night before, will take place at the Tarongars complex. Once the work is completed in the Plaza de la Reina, the civil procession will follow its normal route to the Parterre.
Councilor of Festival Culture, Charles Galliana, explained in relation to the fireworks display that "Last year it was fired from Paseo Maritimo and this year we tried a new option with lots of space so people can enjoy the show to the fullest." Galliana also called upon all citizens to participate in various programs to be held on 9 October.
Saturday in the program of events approved by the Governing Board, 8 OctoberThe Real Senera exhibition at the Salone de Cristal is from 10 a.m. to 9 p.m. (Last access will be at 20:30). In addition, there will be a performance at the Salon de Cristal and Cant la Senera from 7 pm onwards. at 7 pm. In Plaza del Ayuntamiento, a sample of Valencian dance and music and, finally, Danso Popular. At 8 p.m., a representation of the embassies of the Conquest of Plaza dels Fares, organized by the Valencian Federation of Moors and Christians. The day's programs came to a halt with the firing of firecrackers from the Tarongar complex at around 11 am.
on Sunday, 9 OctoberCitizens procession and flower offering for Jam I, at 12 noon. The itinerary will be Plaza de l'Ajuntamente, Calle Saint Vicente, Plaza de la Reina and Calle de la Pau until you reach Plaza de Alphonse el Magnim. The civil procession will resume along Calle Pintor Sorolla, Calle de les Barques and Plaza de l'Ajuntament, after offerings are made in front of the statue of King Jaume I in Partere. At the end of the civil procession, muscleta in Plaza de l'Ajantamente. That afternoon, from 4:30, the Ciutat de Valencia Moors and Christian entrance, via Calle de la Pau, Calle Sant Vicent, Plaza de l'Ajuntament and Calle Marques de Sotelo.
In addition to the main programs, the program also includes Sunday 2 OctoberAllardo de Arcbuseria by Maria Cristina Street and Plaza de l'Ajuntamente at 12 noon. on Wednesday, 5 OctoberExtraordinary concert of the Valencia Symphonic Band in the Palau de les Arts and the next day, October 6, concert by the Valencia Orchestra at 7:30 pm. Also in the Palau de les Arts.