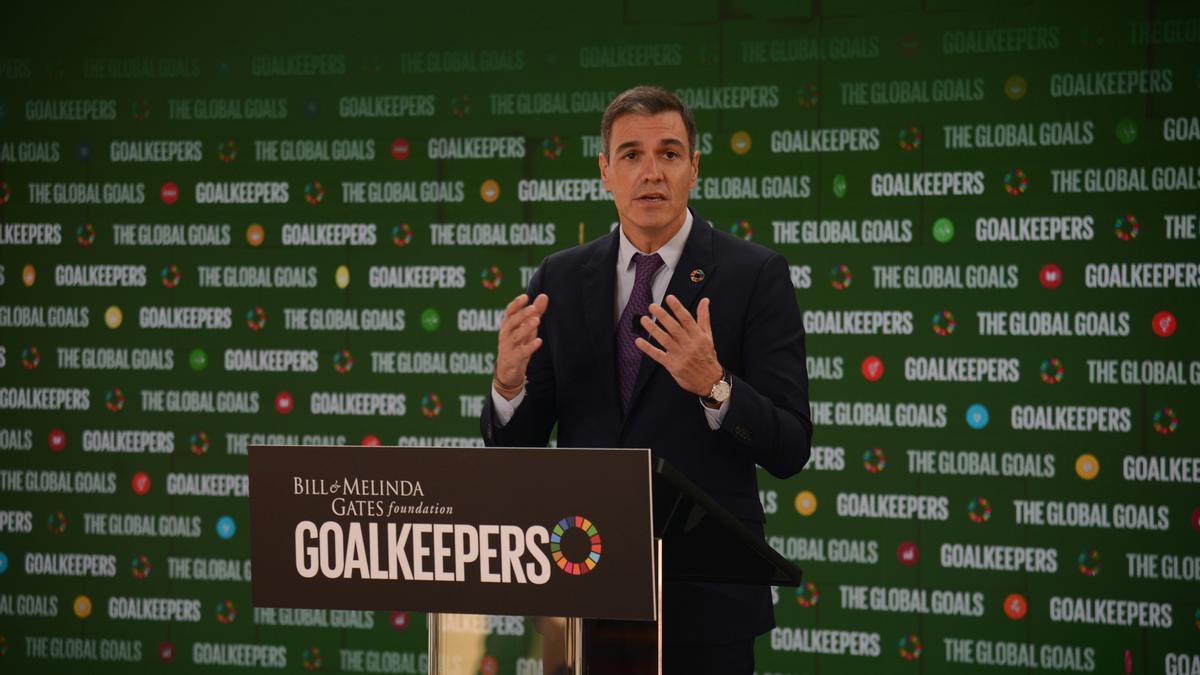 The President of the Government and Secretary General of the PSOE, Pedro Sanchezannounced this Thursday New York who will present his candidacy to preside over the Socialist International.
Sánchez made this announcement in his speech at the meeting of the presidium of this political organization that was held in New York on the margins of the start of the new session of the UN Assembly.
The PSOE has informed of this decision of the head of the Executive, who will opt for the presidency of the Socialist International in the Congress that this group will hold in Madrid from November 24 to 27.
Sanchez's intention is modernize this organization and achieve new goals in terms of equality, climate change, a fair economy and the defense of democracy.
"I aspire to contribute my experience to start a new time in this organization", He has pointed out to the rest of the leaders of the Socialist International whom he has asked for their support to carry out his program.
After affirming that he hopes to continue the legacy of other presidents of this international such as Willy Brandt, Pierre Mauroy or the current secretary general of the United Nations, Antonio Guterres, has stressed that "social democracy is the only viable alternative both to the individualism of the neoliberal order and to the return of extremism".
In his opinion, both phenomena go hand in hand, and the conservative response to the latest crisis caused a wave of inequality that in turn increased mistrust in institutions.
This context of dismantling the Welfare state He has considered that it was the breeding ground for the appearance of some extremist currents with which he now believes that the liberals ally themselves as the only option for survival.
Sánchez has claimed to have a "unwavering faith in the validity of the principles of social democracy", an ideology that has proposed updating to modern challenges.
Related news
In addition, he has called to "give the battle for democracy, rights and civil liberties stronger than ever" because he believes that the crises have caused principles that seemed fully consolidated to be at risk of involution.
According to Ferraz, the general secretary of the Portuguese Socialist Party and Portuguese Prime Minister, Antonio Costa, has supported the proposals defended by Pedro Sánchez as the necessary reinforcement of this organization and the need to face the challenges that the progressive parties that compose it face.