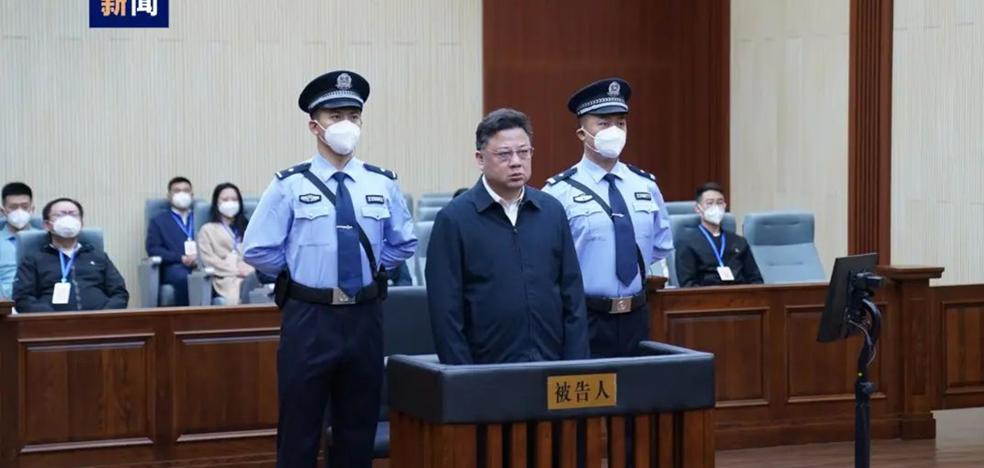 The former justice minister, Fu Zhenghua, and the former deputy security minister, Sun Lijun, were convicted of corruption a month before the conference in which Xi Jinping would retain himself in power.
Expressing so much irony of the 'Haunted Hunter' who was China's Minister of Justice between 2018 and 2020, Fu Zhenghua, will spend the rest of his life behind bars for corruption. According to the official press, Fu has been sentenced to death for accepting a bribe of 117 million yuan (16 million euros), but the sentence has been postponed and will lead to life imprisonment.
He was accompanied by other former senior officials of the Ministry of Public Security. The most important of them is Sun Lijun, a former deputy minister of security who has been accused of leading an "unreliable" faction for Chinese President Xi Jinping. Like Fu Zhenghua, Sun Lijun has been sentenced to death, but this has been commuted to life imprisonment.
This new purge shakes up the regime of the Communist Party of China less than a month before the 20th Congress, in which Xi Jinping will keep himself in power. In addition to allegations of corruption, which amounted to a bribe of 646 million yuan (90 million euros) in Sun Lijun's case, all those charged in the process have been accused of "betrayal". Fu Zhenghua, who is 67 years old and sentenced on Thursday, and Sun Lijun, 53 and sentenced this Friday, are joined by former head of legal and political affairs in Jiangsu province, Wang Laik, who was 57. and will spend the rest of his life in the shadows. In addition, three former police chiefs were sentenced on Wednesday from 14 years in prison to life imprisonment.
According to state media, they are all part of a group led by Sun Lijun, who took advantage of his immense power in the state security apparatus. One of its alleged members, 67-year-old Liu Yanping, former head of the Security Ministry's disciplinary committee, was sacked three weeks ago and expelled from the Communist Party, but has not yet been arrested or charged. Is.
fight against corruption

With this new refinement in the name of the fight against corruption, Xi Jinping issues a grim warning before the 20th Congress, which will begin on October 16. In the said conclave, Xi would break the limit of two five-year terms that, from the time of Jiang Zemin, Chinese presidents had to avoid the personal excesses of the Mao era. But Xi Jinping has reformed the Communist Party's constitution and statutes to remain in office and establish himself as the most powerful Chinese leader since Mao Zedong and Deng Xiaoping.
Since taking power, first as party general secretary in 2012 and then as president in 2013, Xi Jinping has wiped out not only dissidents and political activists, but also his rivals within the regime. In all, about five million officials and workers of the Communist Party have been punished in frequent anti-corruption campaigns. With a slogan of "chasing tigers and flies alike", Xi persecutes not only petty officials, but also high-ranking officials who may jeopardize his power.
One of them is the former head of state security, Zhou Yongkang, who was eagerly investigated by former Justice Minister Fu Zhenghua before taking office during his time in the police. Along with Zhou Yongkang, other senior party and military officials close to previous President Hu Jintao fell. But, in the most obvious example that no one is safe from a purse in China, the hunters of that time have now been hunted.