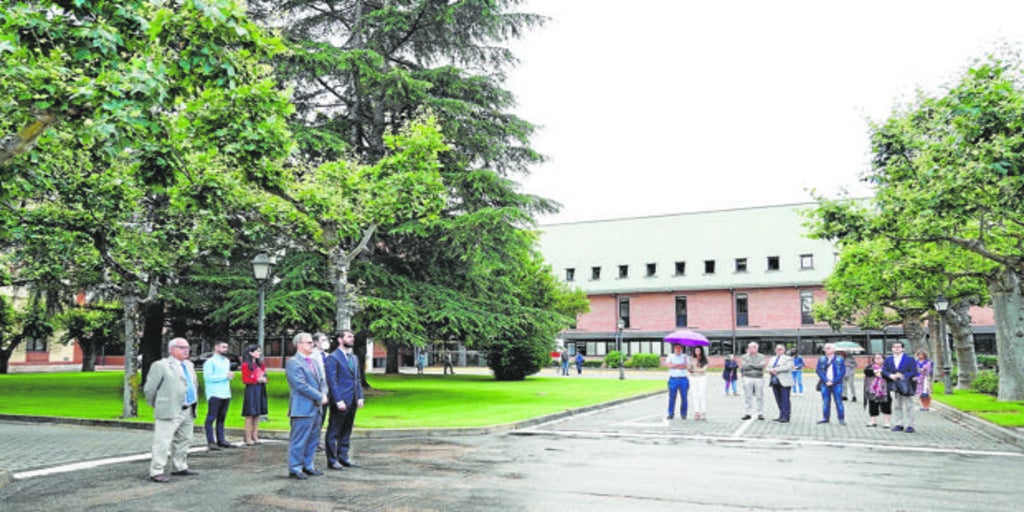 valladolid
Updated:
save

For the second time in this week, PP and Vox have decided to take different positions on the issues of government in which they are partners. It happened for the first time, at a plenary session of the regional courts on Wednesday, when the people of Abascal voted against the PSOE initiative in support of social dialogue, while popular people joined in. There was also no unity with the point of the resolution acknowledging that the 2030 Agenda permeates the policies of the Autonomous Governance, from which Vox was also dropped.
Despite everything, one and the other have agreed this Thursday to "protect the unity of the government's action with two different parties," according to board spokesman Carlos Fernández Carrido.
And that yesterday they re-staged the distance between the two when Vice President Juan García-Gallardo called a minute's silence at the regional executive's headquarters in denial of the death in León of a 77-year-old who was reportedly, 56-year-old. His couple had stabbed him. But apart from Gallardo and several members of his cabinet, only the Minister of Industry, Mariano Veganzone, and the Minister of Culture, Gonzalo Santonza (Agriculture Minister absent) were present. Concentration, without any ministers attending. PP's seven other councillors, nor the chairman of the board.
Later, in the press conference following the Governing Council, the spokesman and the Minister of Economy and Finance, Carlos Fernández Carrido, justified the absence of the popular in the need to "know in advance the circumstances of the incident". "For the test of conscience he decided not to go," the vice president asked PP to refer to his colleagues. And he added: "I respect that criterion." Carrido also said that he preferred to wait to "know the details" and clarified that "It is more immediate in cases of gender-based violence"Although he insisted that "we agree to reject any form of violence."
Both defended the unity of the executive despite differing views, as in the case of social dialogue, although in this case, García-Gallardo explained that his group's 'no' had more to do with the fact that the initiative came from PSOE. At this point, he pointed out that Vox defends social dialogue, but "not conditional on direct aid." Furthermore, he clarified that the announced 20.3 million cut is not only in that concept, but it is distributed across ten different lines that will still have to be approved.