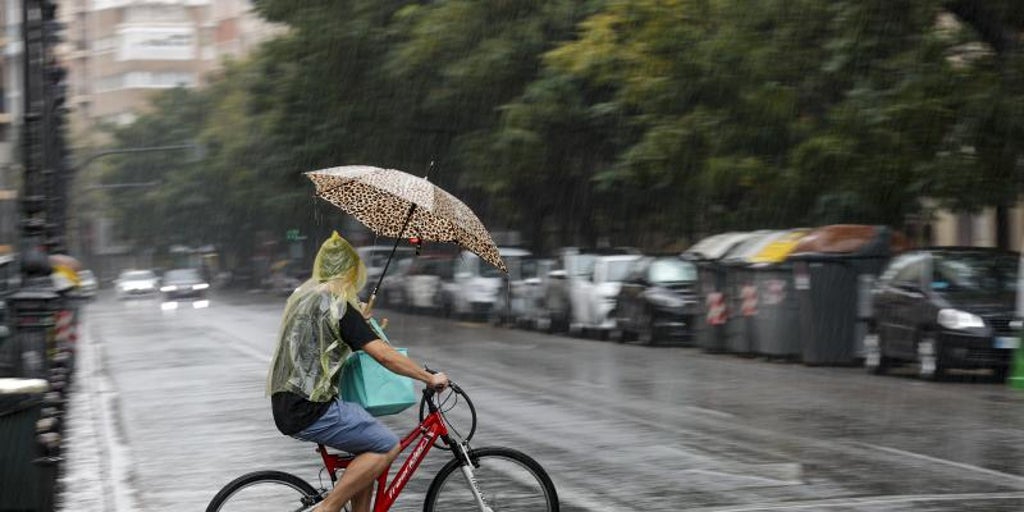 coordination center emergency situation The Generalitat Valenciana has circulated a bulletin of meteorological information in which it warns the population. risk yellow level rain and storm That will affect the Valencian community during the next weekend.
As recommendations, it is necessary to stay informed with other means App GVA 112 NoticeThrough which people who have installed it can customize notifications on pre-emergency or emergency alerts on their mobile phones, which are activated by flood risk,sea ​​stormrain, storm, windsAnd so on.
You can also get advice on all weather related risks in the Valencian Community.
Specifically, this Yellow Alert is in place for this Saturday in the province of Castellón and along the interior and north coast of the province of Valencia. On Sunday, rain will continue over the interior of Castellón, throughout the south of the province of Valencia and north of Alicante.
Although the yellow level does not activate pre-emergency because it does not reach the critical exposure threshold, precipitation can cause problems in sensitive activities or locations that require take preventive measures,
logistics center for events

In fact, and in view of this flood prevention campaign, the Regional Secretary for Security and Emergencies, Jose Maria Angel and the Director General of the Interior, Salvador AlmenariHave visited Patna Emergency Logistics Center this Friday to monitor the storage of ready material for the rainy season.
Manager of SGISE, Marie Duartehas shown the logistics components prepared for the operational teams during the coming months, among them, PPE for bad weatherwaders, high pants, waterproof jackets, bilge pumpMaterials and mechanical and manual equipment for fire engines.
Paterna is one of three logistics center as well as emergencies created by the Generalitat Alcoi, Paterna and Castellone, According to this statement from the Generalitat, these are strategic infrastructures that make it possible to strengthen the ability to respond to emergencies and guarantee the management of essential supplies.
Municipalities ready

On 27 August, the Center for Emergency Coordination sent out the launch of the 2022 Annual Flood Prevention Campaign, which recalls the action procedures that public administrations should implement in the event of potential flood episodes with responsibility. Rain like a forecast for this weekend.
The circular considers that there should be action and response plans for floods that are applicable to local administrations, to companies that operate and supply basic services, and to public intervention agencies and services.