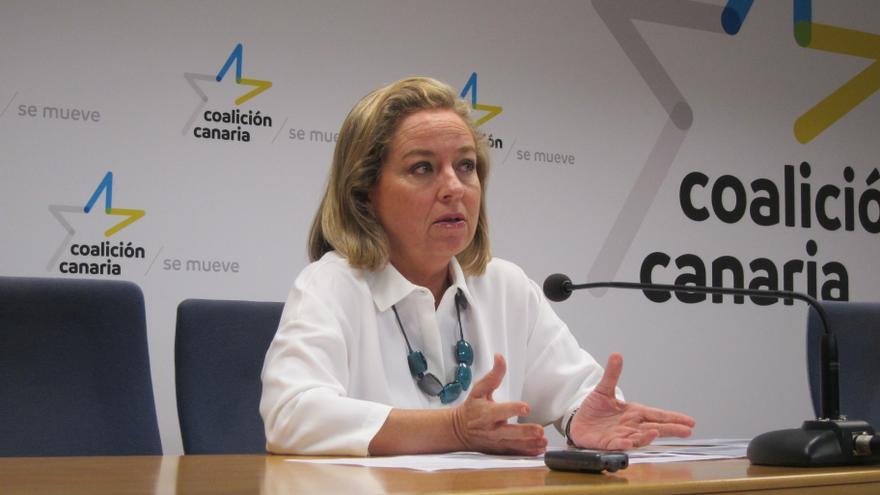 the national deputy Ana Oramas confirmed this Friday that she is very "excited" about her return to regional politics as part of the electoral lists of Canarian Coalition (CC) to Parliament, probably as the head of the list for the constituency of Tenerife."I come to stay", has stood out in an interview granted to 'Radio Club Tenerife' and collected by Europa Press in which he also makes it clear that he will not return to the archipelago to leave again in the next General Elections and that he will not hold executive positions nor will he be a candidate for the Cabildo de Tenerife.
Oramas understands that "difficult times" are coming for the Canary Islands and Spain and believes that "the time has come" to analyze whether he can "contribute more" to the islands from Parliament or from the Congress of Deputies, stressing that "both things are very important".
Related news
Along these lines, he has pointed out that he has given his approval to the offer of the national and insular general secretaries, Fernando Clavijo and Francisco Linares, respectively, with a "condition", which will not leave the regional Chamber.
He has indicated that he has "a lot to contribute to the team" that he is putting together in CC at a time when the nationalist formation has "the opportunity to govern again" in the Canary Islands and in the "main institutions", although he believes that "it The important thing is not to win the elections" but "to have the best teams to govern and help the Canary Islands".