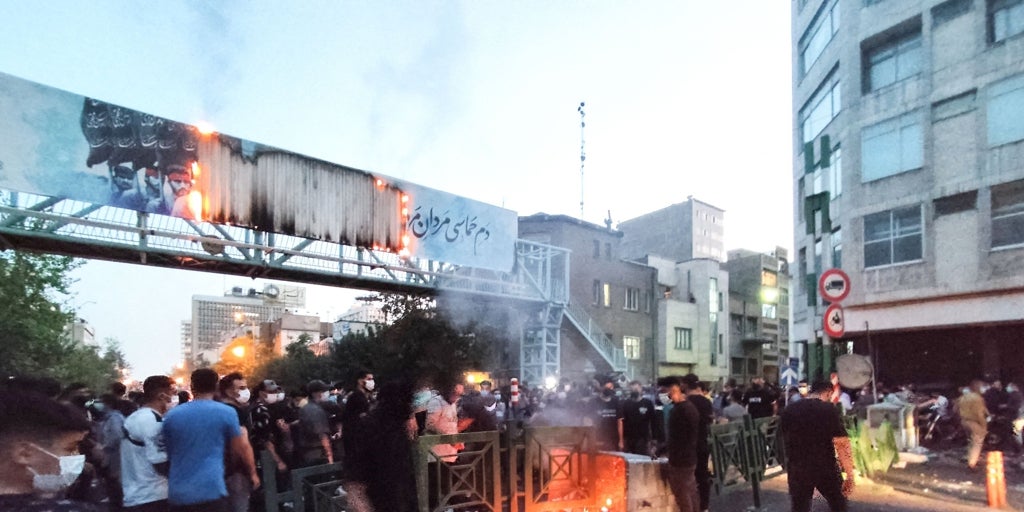 Iran celebrates a week of protests that leave at least 31 dead, according to different human rights organizations. Thousands of people have taken to the streets to show their anger against the use of compulsory hijab after the death of a young Kurdish woman detained by the Moral Police for not wearing the veil correctly. Her name was mahsa Amimi, He was 22 years old and his native Kurdistan is the epicenter of protests that have spread to fifty cities in the country. These are the worst riots in the last three years and the regime once again resorts to repression and partial Internet cut-off in the most conflictive areas.
The police insist that he died of a heart attack, but the family denies it, his father accused the authorities of "lying", because his daughter "did not have any health problems" and they denounce that he received severe blows during the arrest.
A symbol of regime

"What happens now is different. In 2009 the protest was related to electoral fraud and three years ago against prices and inflation, but this time it has a huge social component, the protesters are going against a symbol of the regime such as the hijab and the intensity is increasing", he thinks Hispanic Iranian political analyst Daniel Bashandeh. "The regime must choose to soften its measures or harden them, but the message sent by the street is clear and calls for reforms," ​​considers Bashandeh, who asks "not to lose sight of the delicate state of health of the Supreme Leader", one of the keys to the future of the Islamic republic. The Leader is also the center of criticism and the chants of the protesters who call him a "dictator."
Tehran is the place where the mobilizations are greatest and the main arteries of the city are the scene of daily clashes with the security forces, especially at night. In the universities, student marches and sit-ins are repeated under the slogan of 'Women, life and freedom', the most repeated phrase in recent days.
The first reactions are beginning to arrive from abroad and the US Treasury Department decided to sanction the Moral Police and high-ranking security officials in the country for the violence used against the protesters. In New York, President Ebrahim Raisi, who a month ago ordered stricter measures to impose the correct use of the hijab, stood up the journalist Christiane Amanpour, the great star of CNN, because she refused to cover herself with a veil for the interview.