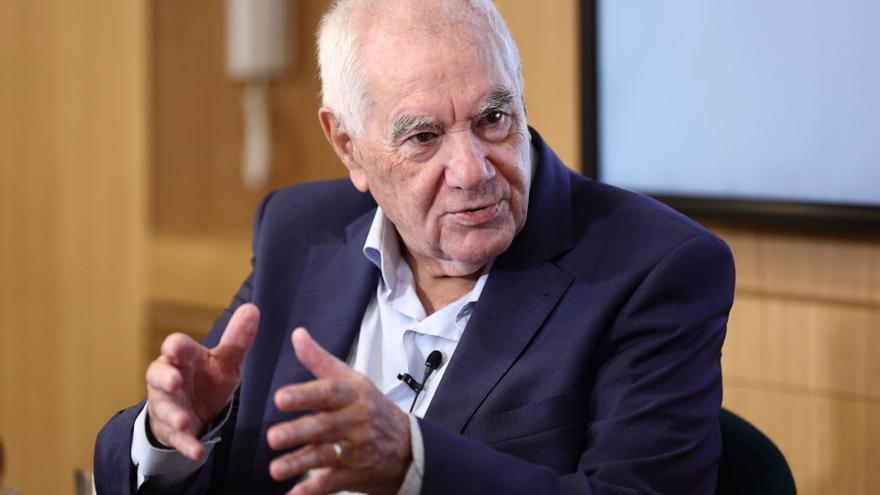 The ERC leader in the Barcelona City Council and candidate in the 2023 municipal elections, Ernest Maragall, has said that he finds it surprising -in his terms- that the former mayor Xavier Trias "is offering himself, with these expressions, which is not the only once, as a support, as a crutch for Mr. Collboni".
In an interview with 'betevé' this Thursday night collected by Europa Press, Maragall has said that he hopes that Trias, who will decide in October if he presents himself as Junts' candidate for mayor of Barcelona, ​​"has no problem" in giving them support (to ERC) when -literally- they are effectively the first force that they already are now.
Related news
Regarding the negotiation of the next budgets, he advocated for Barcelona to be present in the negotiation of the regional accounts: "Another thing is to make one thing depend on another. It shouldn't be like that", he pointed out.
The Republican leader in Barcelona has criticized the current "misgovernment" in the Catalan capital, and has referred to situations such as the calls for strikes in the TMB bus services or in the cleaning services that, for him, reveal a weakness institutional. Maragall has not specified who will be his number two, "ERC has not made the decision. Fortunately we have different possibilities", and has said that his formation will stand out because it is the change, in his words.