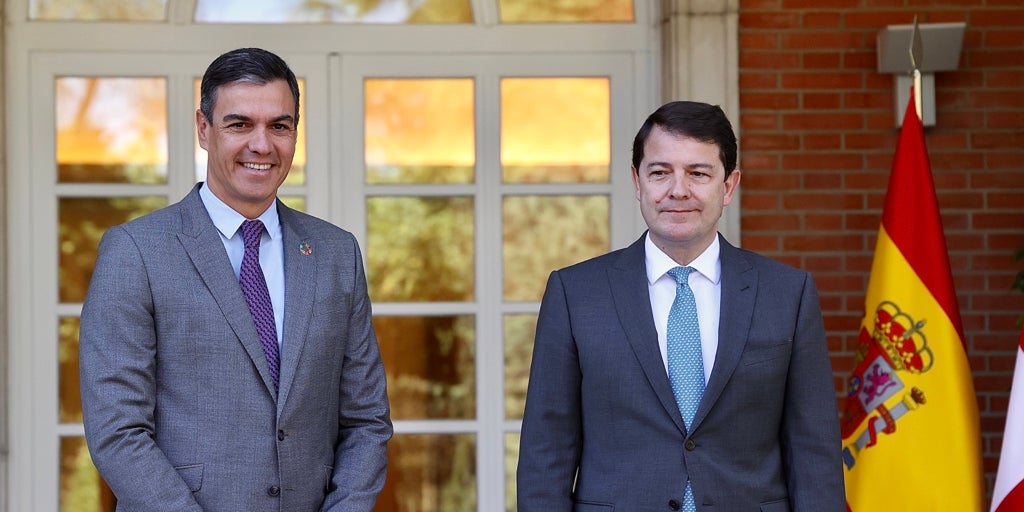 yes for energy saving, but with Measures adopted on the basis of participation and dialogue, This is the answer with which the president of the Junta de Castilla y León, Alfonso Fernandez Manucoshows its agreement with the need to control energy consumption, but at the same time censor the shapes For which Pedro Sánchez's government has implemented its plan, through a royal decree-law approved on Monday, to reduce electricity consumption in the face of the possibility that Putin's threat to cut gas supplies becomes a reality. who comes from Russia. Through a source on his Twitter profile, the head of the regional executive this Saturday guaranteed that the community "We will follow applicable rules"But at the same time issued a warning to the central executive: "You cannot rule by decree."
Fernandez Manueco advocates it "Partnership and Dialogue" Energy saving measures envisaged by state regulations with autonomous communities, local corporations and productive sectors include limits on air conditioning and heating temperatures in public and work buildings or the obligation to close shop windows at 10:00 pm. "Raising awareness is not imposing"emphasizes the chairman of the board, who defends that co-governance "to be useful it must be possessed by all".
For this reason, it calls for "dialogue, participation and consensus", on the same lines as expressed on Friday by Economy and Finance Minister Carlos Fernández Carrido. letter sent Third Vice President and Minister for Ecological Transition and Demographic Challenge, Teresa Ribera, who also called for an "urgent meeting" of the Energy Sector Conference to address the issue, which so many complaints And has brought doubts. and so they would claim again from the Castilian and Leone government next week meeting,
"It is not just a matter of resolving doubts, but also of interacting, participating and coordinating with the affected municipalities and regions," says Fernández Manueco. The thermal and Garona nuclear power plant mines were a very serious mistake" and Spain "today is more dependent on foreign energy."
The chairman of the board, which highlights that Castilla y León is "generous and contributes a significant amount of energy to our country", called for support for energy-producing sectors. This confirms that they will comply with the rules now in force that "we are being asked to make efforts to save energy", but also clarifies that Castilla y León has already implemented energy saving measures When the plan to deal with the crisis arising from the invasion of Ukraine "and we will continue to do so" was approved.