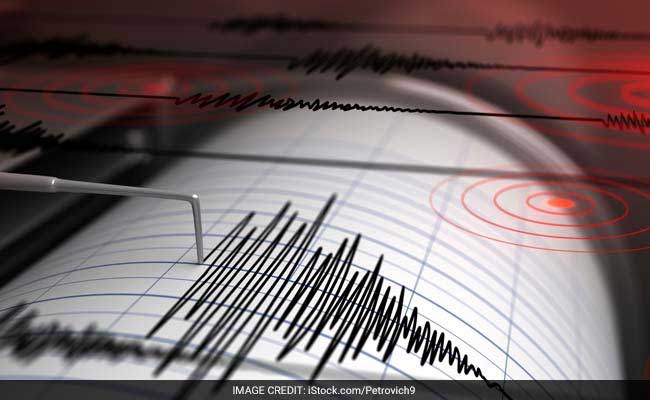 Uttarkashi:
An earthquake measuring 4.1 on the Richter scale hit Uttarkashi in Uttarakhand in the early hours of Saturday, the National Center for Seismology (NCS) said.
The earthquake occurred around 5:03 am.
"Earthquake of magnitude: 4.1, occurred on 02/12/2022, 05:03:34 IST, latitude: 30.72 and longitude: 78.85, depth: 28 km, location: 39 km east of Uttarkashi, Uttarakhand," the NCS tweeted.
Magnitude earthquake: 4.1, occurred on 02-12-2022, 05:03:34 IST, latitude: 30.72 and longitude: 78.85, depth: 28 km, location: 39 km east of Uttarkashi, Uttarakhand , India for more information download BhooKamp app https://t.co/8PBdCH0Ntp@ndmaindia@Indiametdeptpic.twitter.com/BzqhThimQu

— National Center for Seismology (@NCS_Earthquake) February 12, 2022