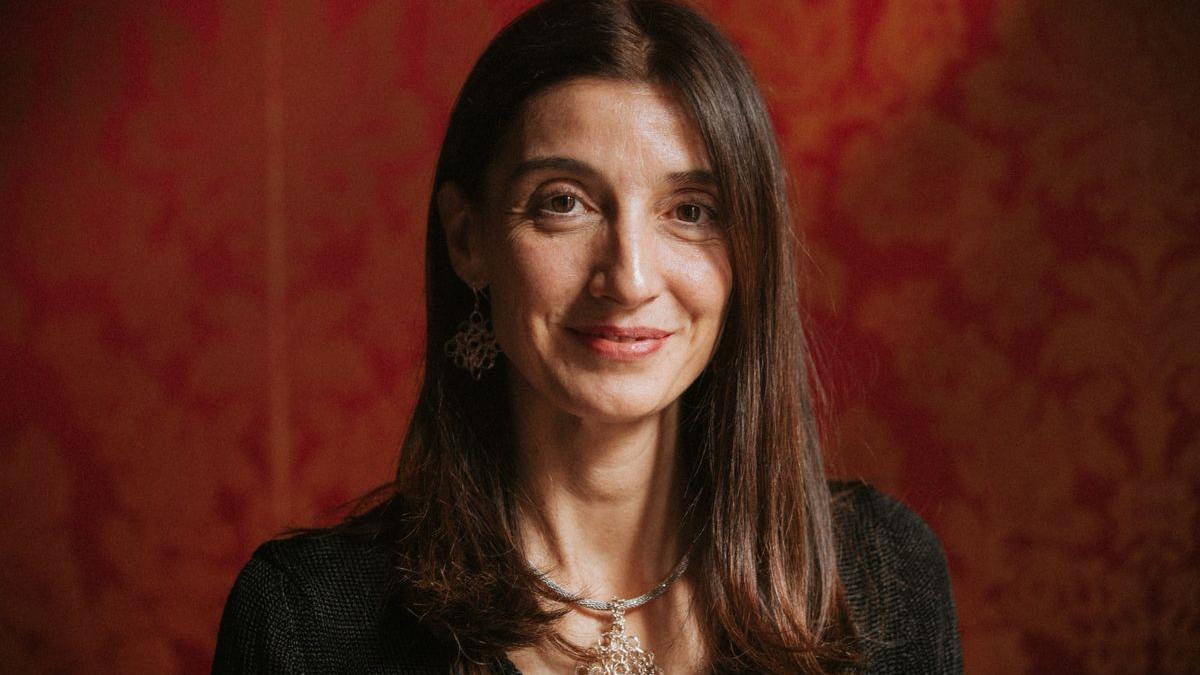 Spain undertook in 2017 to draw up a comprehensive anti-trafficking law, and that promise was included in the coalition agreement between PSOE and United We Can. There is only one year left in the legislature but Justice has already prepared a bill that is now being negotiated with the rest of the ministries. The minister Pillar Wolf guarantees that it will be approved because it is a priority for President Pedro Sánchez and that, despite the differences that may exist with his partner, it will be a text for the entire Government.
On the occasion of the International Day against the Sexual Exploitation and Trafficking of Women, Girls and Boys, which is commemorated this Friday, the head of Justice speaks with this newspaper about the legal text that the Executive is finalizing, which will have a victim-centered approach and that it will prosecute trafficking for the purpose of sexual exploitation, labor exploitation, begging and organ trafficking.
In the spring, Llop commissioned the General Codification Commission with a proposal for a legal text, which is now ready to be negotiated with the rest of the ministries.
"It is going to be a bill. We have already prepared the document that the General Codification Commission has prepared and we have circulated it to the ministries. Last week I had a meeting with the Ministry of Equality, with Minister Montero, the day before we had already sent her the text. It is important that all the ministries that feel involved are co-sponsors if they wish to do so. We have to listen to the ministries because we have to perfect the text: Social Rights will have a lot to say, Finance, Interior, Inclusion, Social Security and Migration too, and Equality will have a lot to say in terms of sexual exploitation", emphasizes the head of Justice .
the clock ticks
It will address different aspects, from criminal to procedural and institutional protection, as it progresses. "It is very focused on the victim," he says, and in addition to prevention, protection and prosecution, "a fourth P is very important, which is budgets, when it comes to having a commitment against this type of crime."
Recognize that Although the legislature is in its final stretch and time is pressing, the law will be a reality before the general elections, says the Minister of Justice.
"You have to give time, one does not make bills so that they do not come out, with the effort that this entails. I hope that the ministries give their observations as quickly as possible. It is a priority of the President of the Government, he has announced it, he wants that this project comes out as soon as possible, obviously. I do not manage a deadline to raise it to the Council of Ministers, we are going to promote it in the best way, but it is a very complex law because it touches many aspects, "he says.
His optimism may seem daring if one takes into account that the text must still receive contributions from the rest of the ministries, be approved by the Government, receive the mandatory reports from bodies such as the General Council of the Judiciary or the State Attorney General's Office, go back in the second round to the Council of Ministers and then successfully complete the parliamentary procedures.
"I think it is important to bear in mind that the Ministry of Justice, which is a Ministry of State, is one of the ministries that is being valued for the good legislative processing it does. And as a guarantor of good legislative processing, it is very important to listen to the consultative bodies", he defends.
"I am sure that all the bodies that have to report will understand the importance of this text coming out because we have to fight effectively against the mafias that cause this type of very serious and terrifying crime. The project tries to protect victims of one of the crimes that causes violations of all the rights that a person has: their life, their physical and mental integrity, their freedom, their sexual freedom, their health or that of their children or relatives, their indemnity, their moral integrity" , keep going.
in January, the Ministry of Equality sent to Justice a draft law against trafficking for the purpose of sexual exploitation. Llop assures that the text of Irene Montero's team has been taken into account in that of her ministry, as well as another that began to be prepared in 2018 when she was a Government delegate against Gender Violence.
"The text that they present is based on the one I was working on in 2018. The traceability of standards is important: when you work on a standard, you have to say where the standard comes from. I like to know where the standards come from , who elaborates them, because that way I can contextualize when interpreting, trying to understand why an article or a precept is made in one sense or another", he adds.
A stumbling block for Immigration?
Equality has reiterated on several occasions that it is necessary to reform the Immigration legislation to protect victims of trafficking, a large percentage of whom are in an irregular administrative situation. Will this demand be incorporated? Llop only explains that there are "immigration measures in the text", but then adds that "obviously" we must "listen to the Interior, Migrations, Labor and the Social Forum against Trafficking".
Will this point of the law be another new source of conflict between the coalition partners? "I hope that this is not the case, nor does it have to be so. This is a government text. I believe that all the ministries will contribute the best of themselves to make a text that is effective, that really responds to this very serious criminal phenomenon It is a text that addresses a very broad and holistic vision, "he replies.
Regarding issues of equality, he argues that it cross-cuts the entire Government, in which there is "perfect harmony and perfect consonance": "This law is an example, because it deals with trafficking in human beings for of sexual exploitation and also other trafficking that may be feminized and that is why it is a law that must have a gender impact, and in that also surely we can improve the text and work on it", foresees Llop.
The minister reiterates that the future law will focus on the victims, with itineraries and aid, will typify the crime of exploitation in the Penal Code (until now only sexual exploitation is punished) and will include the possibility of pre-constituted evidence for cases of trafficking : "I cannot go much further because it is a text that is being worked on within the Ministry of Justice, but we have to gather opinions before submitting it to the Council of Ministers or making it public," he says.
After publication in eldiario.es of a draft of the draft, Justice emphasizes that it will be cautious before informing in detail of a still "incipient" text that will receive modifications before being submitted to the Council of Ministers.
Neither pimping nor prostitution
What Llop makes clear is that the comprehensive law against trafficking will not address pimping or prostitution, issues that are included in a socialist bill that is currently being processed in Congress.
"What this law does is criminalize pimping in its broadest sense, that is, any promotion, favoring, facilitation of the prostitution of another person, including locative third party. And it separates it from the concept of sexual exploitation, which was a requirement that collides with the real fight against pimping. That text should have already been approved in the law of comprehensive guarantee of sexual freedom, but well, in Parliament it was decided that it be removed and that is why the socialist group, which had introduced those amendments, introduced that bill," he says.
The head of Justice argues that this proposal has "an abolitionist spirit", it is going to "attack the sexist structures that perpetuate patriarchy" and is "victimocentric".
Related news
Llop calls for a debate on the desired model of democratic society, to reflect on whether prostitution and pimping fit in democracy, whether "access to other people's bodies should be allowed in a free market economy, as if they were a most consumer product. "Is this the model of society we want for our sons, for our daughters, for our future? Honestly, it's not the one I want," he says.
In her conversation with this newspaper, Llop emphasizes her courage even in adversity: "I am not afraid of anything and I think it has become quite clear that I am a very brave woman and that I am a person of convictions, be here, be in the court where I have to be and I am on the street seeing an injustice… or on the subway," he concludes.