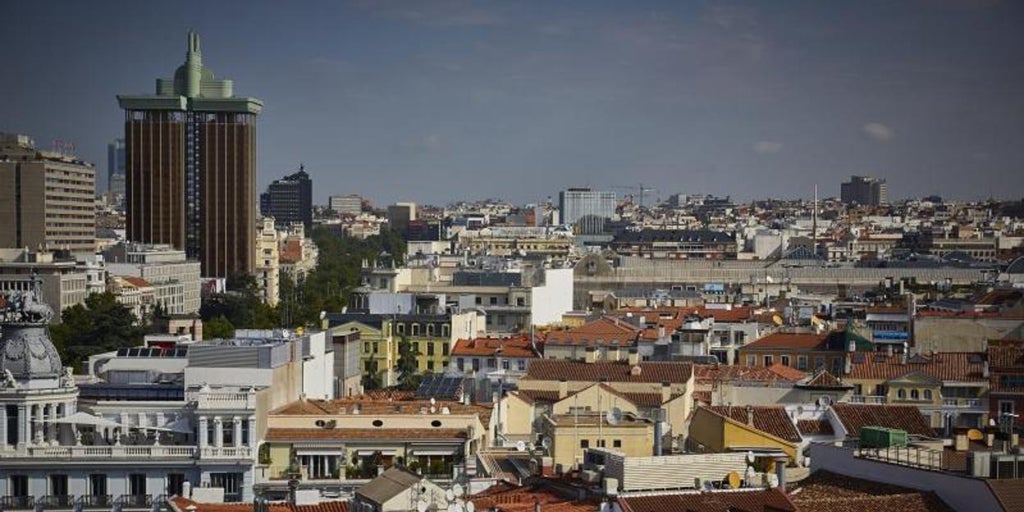 The price of housing loses strength once the housing bubble is flirted with higher levels. At least in some territories. The appraised value of the free home is barely grew by 0.4% between the first quarter and the second quarter, Yes, the price rose 5.5% between April and June, compared to the second quarter of 2021, according to data published yesterday by the Ministry of Transport, Mobility and Urban Agenda.
These are more moderate increases than those achieved in the first quarter of the year, when the appraised value of housing increased by 6.7% at the annual rate and by 2.4% in the inter-quarterly rate. Nationally, the price per square meter closed on average in June at 1,734 euros, a level similar to those were registered in 2011 and is down 17.5% from the historical maximum of 2,101.4 euros per square meter during the first quarter of 2008.
Data from the Ministry of Transport also shows that new housing is at higher prices than used ones. The appraised value of five-year-old real estate has increased by 2.5% (0.4% of the total free housing mentioned above) in Q2 as compared to the previous quarter and by 6.2% as compared to Q2 of 2021. At 2,031 Euro per square metre. Housing older than five years, on the other hand, shows rates close to average, with a 0.3% quarter-on-quarter rate increase and an inter-annual rate increase of 5.6%. In this case, prices reach 1,732 euros per square meter.
Growth of Average Appraised Value of Housing
from quarters
Euro/m. In
second quarter of 2022
quarterly variation
annual variation
Font: Ministry of Transport, Mobility and Urban Agenda
value development
household valuation average
from quarters
Euro/m. In
second trimester
2022. From
quarterly variation
annual variation
Font
Ministry of Transport, Mobility and Urban Agenda
The fact is that since outbreak of epidemic Accommodation price advance by two speeds. While new flats appreciate strongly due to new preferences of buyers – who have gone for larger and more spacious properties after confinement – ​​used homes have seen a more moderate growth. The lack of new construction and construction problems also suggest that this trend will increase in the coming months.
But there are only differences between New and used housing. There are areas in which the prices have started to decline quarter-on-quarter and others in which the valued value maintains its strength. In the first group is Barcelona, ​​where housing prices fell 1% between April and June to 2,511.1 euros per square meter compared to the previous quarter. The price in one of Spain's most expensive provinces, Guipuzcoa, also fell 0.8% in this case to 2,797 euros per square metre.
Conversely, prices in Madrid maintain their strength. They grew 1.9% quarter-over-quarter in the second quarter. At 2,899 euros per square metre, the capital is by far the most expensive province in Spain, and less than 5% from its all-time high.
The coming months will be crucial for the market. The General Council of the Official Associations of Real Estate Agents of Spain has warned that drops will be normalized soon. « Any owner who wants to sell must seize the moment, There are still options for accessing purchasing power and financing in demand," the organization says.
"We will have to follow the next data very closely to verify whether the moderation forecasts for the second half of the year are being met, whether as a result of geopolitical instability, planned rate increases or current inflation that is expected to increase demand." Lowers purchasing power. », explained Pisos.com, director of the study service of Ferran font, for his part yesterday.
Meanwhile, the ECB predicts that rate hikes in Europe could drop to as much as 9% over the next two years. At the moment, in other countries of the old continent, housing prices are even more uncontrolled than in Spain.