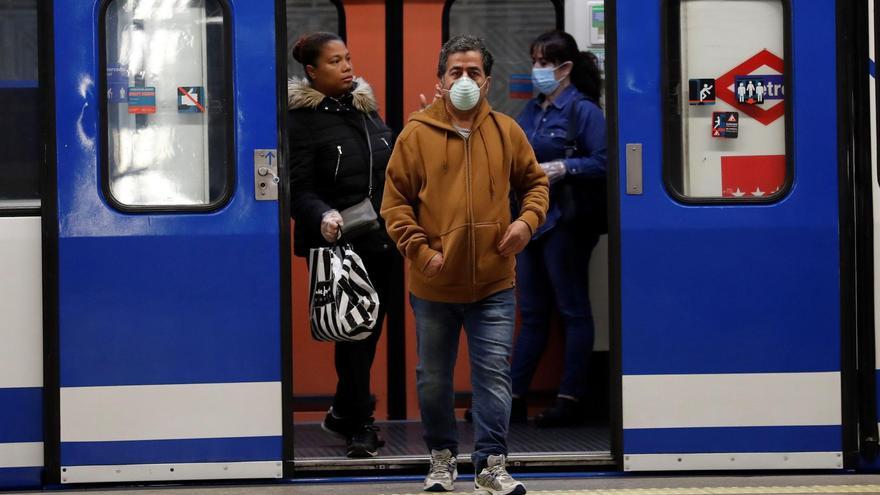 The cumulative incidence of COVID-19 in people older than 59 years again register a slight rise of 13 points, up to 856, as well as the occupancy of the ICUs increases by four tenths, reaching 4%but the pressure in the plant is maintained at 5.8%.
According to the data update for this Friday of the Ministry of Healthsince last Tuesday the pandemic adds 31,036 new positives in people over 59 years of age, while they have been reported 68,234 more infections in the populationbringing the total number of infections to 12,127,122.
In these last four days, the communities have reported 121 more disappearedup to a total of 105,444 deaths from the coronavirus.
vaccination
The autonomous communities have administered until this Friday a total of 94,567,014 doses of vaccines against covid-19 Pfizer-BioNTech, modern, AstraZeneca Y Jansen, 81,891 of them in the last week. This represents the 97.7 percent of those delivered in Spain, which increased to 96,806,103 units.
According to data from the Ministry of Health, they have already been administered 24,893,248 third dose: 11,086,612 from Pfizer and 13,806,636 from Moderna. This assumes that the 52.5 percent of the population Spanish has already received its booster dose. These data collect the additional doses in people with high-risk conditions and those who live in residences, as well as those over 18 years of age, those vaccinated with a single dose of Janssen and health and social health personnel.
Related news
Additionally, a total of 2,076,246 children between the ages of 5 and 11 have already received their first dose and 1,641,909 also the second, which represents 54.4 percent with one dose and the 43 with the complete guidelineafter the start of vaccination on Wednesday, December 15.
A total of 39,059,866 people have already received the complete program, 6,822 more than last week. This represents 92.6 percent of those over 12 years of age. On the other hand, a total of 39,222,113 people have received at least one dose, 93 percent, 3,569 more than the previous Friday.