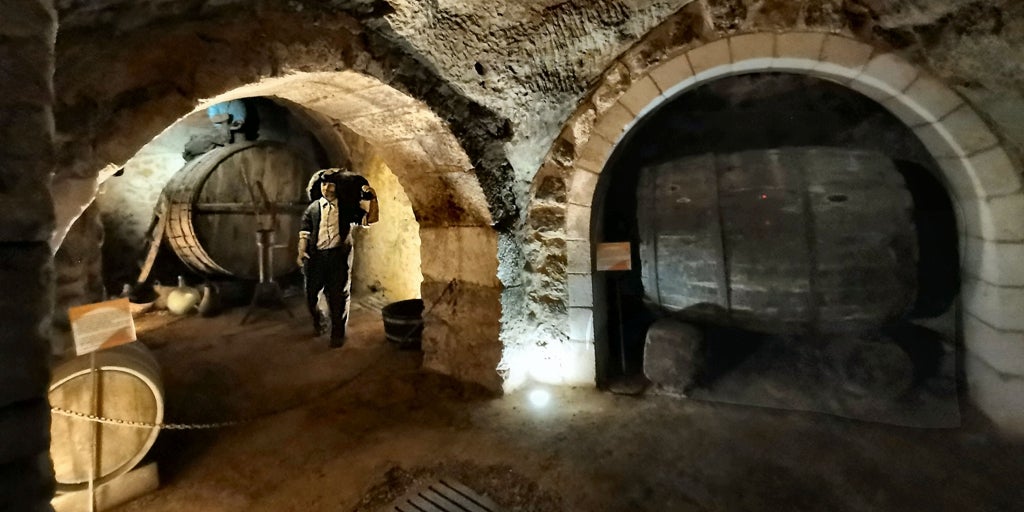 There are about a hundred protected designations of origin for wines in Spain, and one of the most important is that ribera del dueroWho was born just 40 years ago. On July 21, 1982, the first regulations of this DO were signed at the Retiro metro station, where an exhibition of wine bottles from the area was held at that time.
An important DO was born that brought together a dozen wineries and a hundred wine producers, today there are already 307 winemakers and about 9,000 producers.
DO Ribera del Duero is made up of 24,014 hectares spread over four provinces. (Soria, Burgos, Valladolid and Segovia) In which the Tempranillo variety grows natively. In the center is Aranda de Duero (Burgos), European City of Wine from 2020, It received this title by RECEVIN (European Network of Wine Cities) two years ago, but due to the pandemic it was decided to extend its capital status until 2022.
The historic center of Aranda de Duero is located on land that has been mined 135 underground cellar Which is about 7 km. create a network of Tunnels dug between the 12th and 18th centuries At a depth that varies between 8 and 11 metres, and with widths and heights that rarely exceed three metres. The temperature of these caves ranges from 11 to 13 degrees and the humidity is constant throughout the year, thanks to their 'zarceros' (vent).
Some can be visited. most popular Spirits, on Santa Maria Street, a gallery from S. XVIII converted into a museum, with effigies explaining how wine has been produced through the entertainment of various scenes from medieval times, Clinging to a rope railing and going down its steep stairs transports us to the times of the past.
on the surface, opposite, is Church of Santa Maria la Real, An impressive 15th and 16th century building that looks like a cathedral due to its shape, but it is not. In its day it was a collegiate church, a church with an abbot and canonary which, unlike the cathedral, is not the seat of a bishop, does not have a bishop. The church was built on a previous Romanesque temple when Aranda's population increased significantly and it needed to expand its place of worship.
On the main façade of Santa Maria la Real is a magnificent Isabeline Gothic-style door-altar ordered by the Catholic Monarchs. In 2014, on the occasion of the 5th century of the completion of this façade, the exhibition The Age of Man was held in this church.
almost some Hundred sculptures of this porch They are difficult to identify, esoteric, because their properties have disappeared over time or are complicated to interpret. For example, the second body of the pilots on the left appears An unknown saint next to Mary Magdalene. It is known that this is because she holds a bottle with both hands, and the Bible says that Magdalene anointed Jesus' feet with an expensive ointment of pure Narada. The unknown saint wears glasses, which may be chronological, since glasses were not invented in the time of the apostles. However, Franciscan monks were already using them in the 13th century. Umberto Eco, in 'The Name of the Rose', pours glass into the mouth of the monk Nicola da Morimondo, to whom William of Baskerville shows his glasses: « Oculi de vitre cum capsule! A certain friar Giordano whom I knew in Pisa told me about them. He said his invention was not yet two decades old. But two more have passed since that conversation.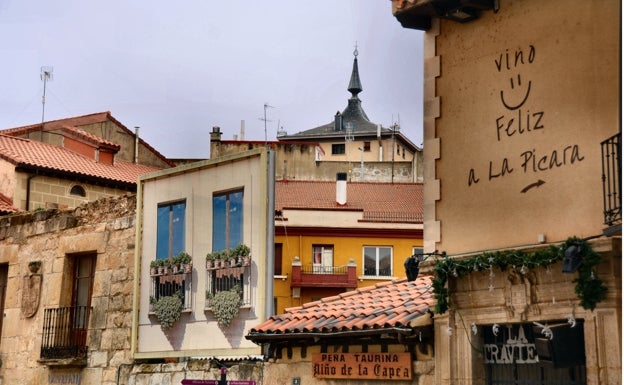 This grand church outshines other Arduino monuments, but there's more. For example Plaza Mayor, Very Castilian, With arch, arcade and a bandstand. There, in this 18th-century mansion, is the Wine Architecture Interpretation Center (CIAVIN) and the Tourist Office.
St. John's Church, a Gothic building on top of the previous Romanesque, was built during the 15th and 16th centuries. The Council of Aranda was held here in 1473, which sought to stop the increasing license of some clerics. Today it houses an interesting museum of sacred art.
in front of this church ball house, which derives this name from the shell of its stone shell. It is a 15th-century palace where Juana de Portugal, the wife of Enrique IV, is said to have lived, and a young Isabella Catholic had passed away.
Great Harvest Festival

To kick off the 40th anniversary celebrations of d'O Ribera del Duero, takes place this Friday and Saturday (23 and 24 September) at V Gran Fiesta de la Vendimia Aranda, one of the main wine events in the country. Unites wine and culture, especially music. It will begin with the announcement of television presenter Roberto Leal, Ribera del Duero's ambassador. The winners will be great heroes. This Friday at 7:00 pm they will open their stalls in Plaza Mayor, where the popular vineyards will be traded.