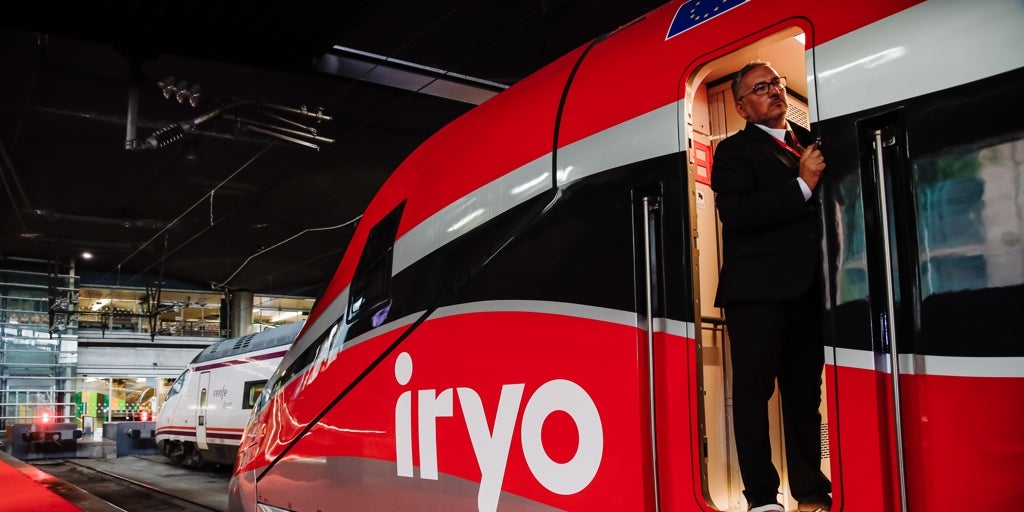 Globalvia made its arrival official this Friday in the capital of railway operator Iryo, which will compete with Renfe and Ouigo in the high-speed market from November. The concessionaire acquired a 24% share of the company from the owners of Air Nostrum, who are no longer majority shareholders of the firm, to the detriment of the public Trenitalia. The amount of the operation has not transpired, although analysts have valued Iryo 100% at 200 million euros.
Globalvia's entry into Irio was an open secret. The concessionaire himself publicly admitted last June that he already had all the authorizations and operation was closed, In addition to investing in Iryo, the company is pursuing other opportunities in the high-speed market — a strategic market for the company — in both Europe and the United States, but not as an operator.
The multinational has valued the investment in Irio, highlighting that the operator will capture 70% of the capacity offered in Package B of three corridors (Barcelona, ​​Valencian Community and Andalusia) where there is competition.
The owners of Air Nostrum last year began the process of seeking a strategic partner to strengthen the «.financial soundness of the project« In Irio. Globalvia, with the support of its three shareholders, has been the eventual chosen partner and assures that it has "a business in the project for long-term sustainability".
Concessionaire enters Irio At a critical moment for the operator. Last Sunday, the company began selling the first tickets for its rail service, which will start competing on the Madrid-Barcelona AVE on November 25. He will arrive in Madrid-Valencia in December and will do the same at Madrid-Seville at the end of March next year.
Javier Pérez-Fortia, CEO of Globalvia, explains that "after the pandemic, high-speed rail will be an essential element for sustainable mobility, which we look forward to together with our partners. long term business, Irio president Carlos Bertomeu valued the "financial muscle" that Globalvia would contribute to the company. In order to enter the high-speed market, the owners of Iryo have had to invest more than a billion euros.