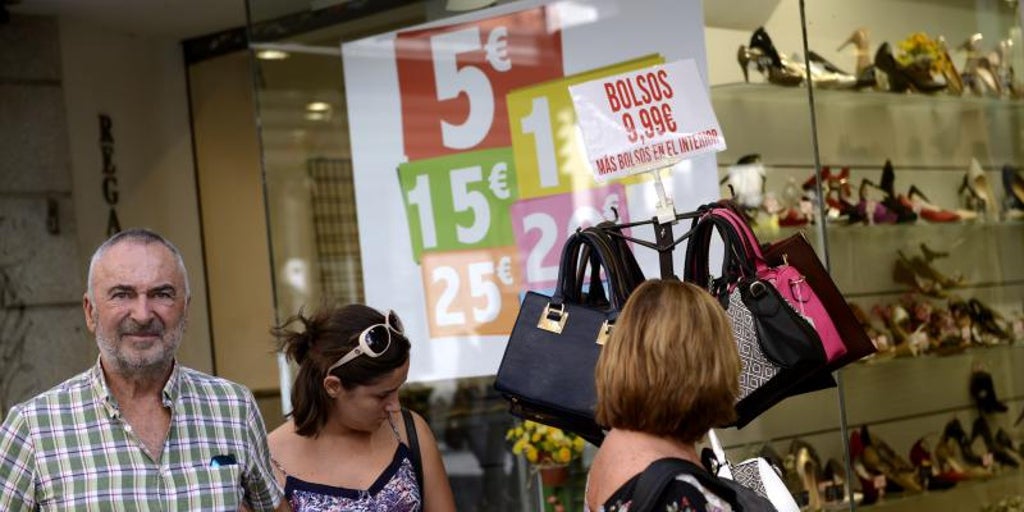 The National Institute of Statistics (INE) has revised upwards for the economy's growth in the second quarter. Compared to an estimated 1.1% at the end of July, the institution now announces that Quarterly GDP growth of 1.5% between April and June. This is four tenths higher than the advanced data.
However, the data also showed that there was a decline in activity in the first quarter. The previous revision pointed to a 0.2% increase between January and March, practically flat, but now the data has been updated back to lowuntil registering a 0.2% decline in GDP in that first quarter.
In year-on-year terms, growth in the second quarter was 6.8%, in line with 6.7% in the previous period, and which is five tenths higher than the advance figure at the end of July. The contribution of national demand is 1.9 points, a decrease of 1.9 points over the previous quarter; For its part, external demand contributed 4.9 points, up 2.1 points over the previous quarter.
This represents a pullback for the economy in terms of 1.5% quarter-on-quarter, at the door of the second half of the year which is predicted to be less complex and with recession risk to the doors. Funcas PanelIn fact, it predicts growth of only 0.1% in the third quarter, followed by a 0.2% decline in the fourth.
Going into the details of quarterly GDP, but spending final consumption After a 0.9% decline in the first quarter, it has remained in growth of 0.5% between April and June. Domestic consumption grew by 1.2%, while public administration consumption declined by 1.3%, the third consecutive quarter of decline in this aspect. Thus, the national demand increased by 0.6%.
Investment Quarter-on-quarter grew 0.8%, while exports grew by 4.9% and imports by 2.8%. Strong pull from overseas sector which mainly justified the upward revision of GDP in Q2.
María Jesus Fernández, senior economist at Funcas, explains that with this review, Spain Slightly closer to pre-pandemic GDP level, is understood as the fourth quarter of 2019. However, statistics still show that there is still a long way to go. Before this INE update, our country was still down 2.5% from the pre-Covid economy, and it will now be, with new data, down 2.2%, truncated to three tenths.
Even then, consumption This is what is suffering the most in that comparison with respect to 2019. it's still a 6.4%less than before the pandemic, when earlier it was down 5.2%, which has further worsened the outlook in this regard. In contrast, exports are already up by 10% pre-Covid, as against 2.7% before the revision.
Also, in the second quarter it accelerates slightly to 1.5% as a result in full year GDP. "If we consider what this might mean for the full year, even with a weakening in the second half of the year, GDP could go up to 4.4% compared to 4.2%," he explains. Huh.