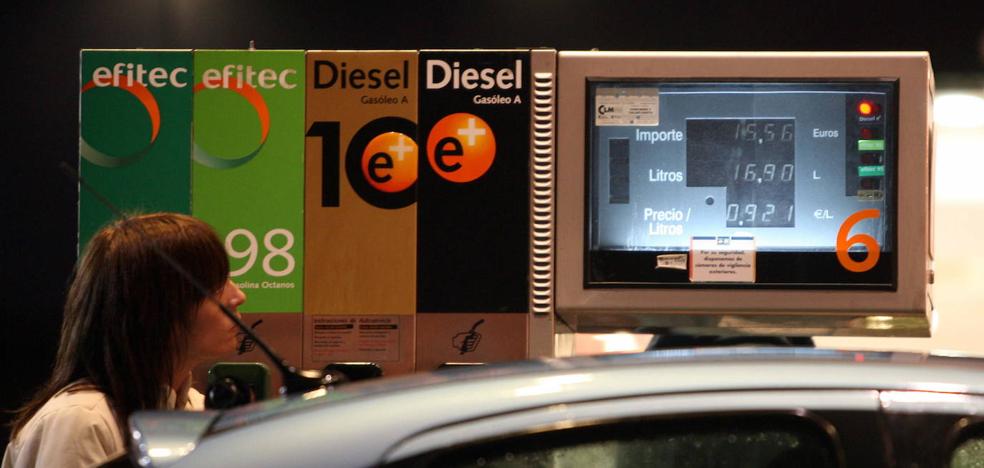 The liter of petrol fell for the eighth week in a row, with an average price of 1,597 euros and a bonus of 20 cents.
The cost of fuel once again leaves passengers with a break in the middle of the summer season. Petrol and diesel are cheaper than last week for the eighth and seventh consecutive week. And although prices are still much higher than a year ago, the accumulated decline since the end of June is already 16% and prices are at their lowest in April.
According to data from the European Commission's latest oil bulletin, the average price of a liter of petrol this week stood at 1,797 euros (-3.3%) compared to the previous week), while the decline in diesel was 2.58%. 1,806 euros.
These figures should also be subtracted from the effect of the 20 cents per liter discount that came into effect from 1 April, although drivers may get even higher discounts depending on the oil company and promotions launched to retain customers.
Thus, and with the applicable discounts on average, a liter of gasoline will cost 1,597 euros, while diesel costs 1,606 euros, in both cases lower than those marked at the end of March before the aid entered into force ( 1,818 euros per liter in case of petrol and 1,837 euros for diesel).
Despite this, fuel is still much more expensive than it was a year ago. If compared to the same week in 2021 and taking into account the subsidy of 20 cents, the price of a liter of gasoline is now about 13% more expensive. For its part, diesel is up 27%.