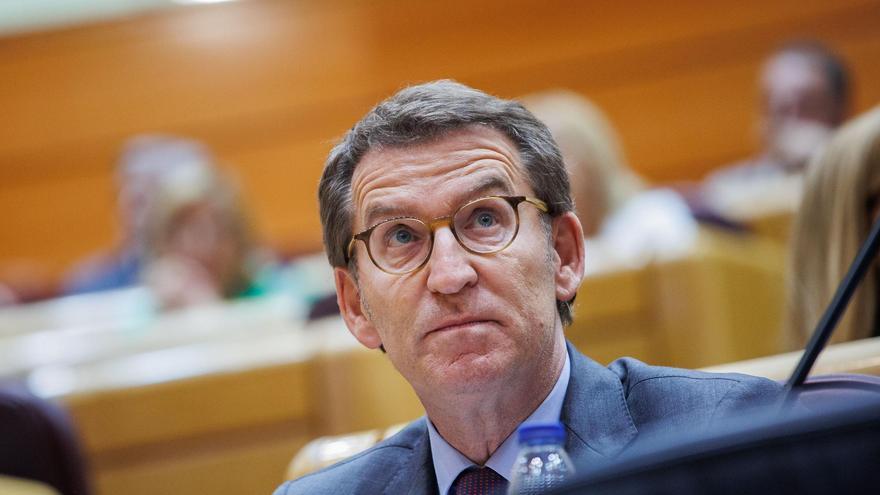 Alberto Nunez Feijoo this Saturday was debated between applauding the coalition government and criticizing it. The leader of the PP welcomed the reduction of the VAT on electricity from 10% to 5% approved by the Council of Ministers, but only because it is one of the proposals that he himself presented to Pedro Sanchez a few weeks ago. Immediately afterwards, he denounced that the Executive had needed the "varapalo" suffered in Andalusia to start walking in the right direction, even if it does not go as far as the conservatives would like.
Minutes after Sánchez presented the measures included in the new royal decree to deal with the crisis arising from the war in Ukrainethe leader of the popular ones urged the Government through social networks to "assume the rest of the measures" proposed by his party to help the Spanish. Specifically, he defended the need to "adjust personal income tax to medium and low incomes", "reduce government spending"Y"suspend the tax on hydrocarbons".
Related news
Feijóo linked his 'Plan of urgent and extraordinary measures in defense of families and the economy of Spain', which includes the reduction in VAT on electricity. A few weeks ago, the Government ruled it out as a "cosmetic measure" and that it would be "insufficient" in the medium and long term. However, last Wednesday, Sánchez rectified it, earning the applause of the PP leaders. The PP's Deputy Secretary General for Organization, Miguel Telladocriticized that this shift, as well as the approval of the royal decree, "It has nothing to do with the real situation in Spain, but with the electoral situation in which the PSOE finds itself and the parties that support the government".
The reduction of the transport pass, one of the star measures approved this Saturday, has not been liked by the Government of the Community of Madrid led by Isabel Diaz Ayuso. The Council for Transport and Infrastructure, David Pérez, criticized that it invades regional powers and that "it was born without dialogue or financial guarantees". In addition, the popular leader denounced that it is a "temporary measure, a patch, which does not serve to try to stop the escalation of prices from its root".