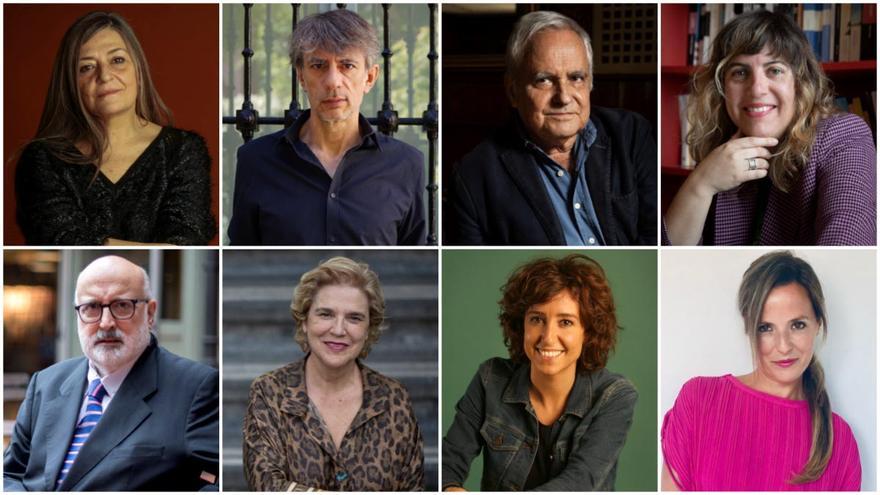 Starting tomorrow we add new affiliates and increase the presence of others who have joined in recent months or remain as the newspaper's reference voice. The diverse voices within our editorial aim to provide readers with clues and arguments on how to achieve people's progress without destroying the planet.
Rai is one of the backbone of a newspaper. Too often, the presentation of these materials suffers from a certain blankness, which points to generalities such that plurality is understood only as opposed to various ideological biases. The press that wants to be a reference is able to designate published opinion around its editorial objectives. The new era of EL PERIÓDICO is already known and is organized around the P of our brand which talks of people, planet and progress.
The voices we invite to collaborate want readers to provide clues and arguments about how we can achieve progress for people without destroying the planet. And we want that, within this periphery, there are diverse voices in terms of generational perspective, gender, professional career and regional origin. And, logically, also with different ideological accents within this editorial purpose.
Excessive
From tomorrow, we add new associates and the presence of others also increases. Author olga merino (Barcelona, ​​1965) would publish a diary five days a week in which he would comment on contemporary events, linking it to literary tradition and with the perspective of his generation along the lines of Five Winters, the last book he published and in which he In collects his experience as a correspondent for EL PERIÓDICO.
On the other hand, writingR Juan Talon (Villardevos, 1975), author of Masterpieces, would also increase his presence in the newspaper as he writes exclusively for the Prensa Ibérica group, of which he has also joined as columnists. Juan Cruz (Tenerife, 1948), Juan Jose Millaso (Valencia, 1946) and Julio Llamazares (Vegamien, 1955) who would have a regular appearance in EL PERIÓDICO, just as Mattias Wallace, Pilar Garces, Jorge Fauro, Alex Salmon You Marty Sables. Juan Tapia, The chairman of the editorial committee of EL PERIODICO, like the rest of the members, will regularly write, Rafael Zorba, Rosa Paz, Andreu Claret, Anna Jenner and Javier Arbos.
three new firms
Related news
Three new signatures to be published from this week: Journalist valenti puigo (Palma, 1949) Commentator on Spanish and international politics in various media and author of some of the best diaries in the Catalan language, pillar rahoula (Barcelona, ​​1958), journalist, ethicist and author about to publish a new novel and Agnes Marques (Palma, 1979), one of the principal authors of Last Sant Jordi, and who will present the magazine 'Planta Baixa' on TV3 this Monday afternoon.
John Soto Evars (Eagles, 1985), Anna Bernal-Trivino (Malaga, 1980), Patricia Centeno (La Corua, 1983), Albert Soler (Girona, 1963), Laura Fernandez (Terassa, 1981) and Mickey Otero (Barcelona, ​​1980) Will continue to comment weekly on current affairs, as well as Emma Riverola You Josep Maria Fonoleras, which change from time to time, but like long-standing columnists astrid neighborhood, Jordi Mercader, Markle Sintes, Joaquim Cole, Jordi Puntis You Carlos Francino, among others.