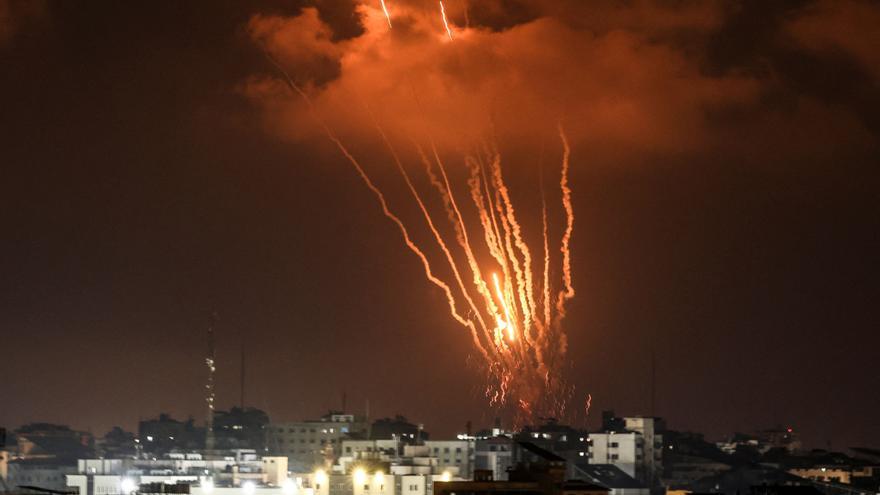 Real The escalation of violence between Israel and the Palestinian Islamic Jihad (PIJ) in Gaza Doesn't stop there were multiple gunfights in the early hours of this Saturday, raising the death toll to 11, raising tensions for a second day. Among the dead is the second number of Islamic Jihad in the Strip.
Gaza's health ministry this Saturday reported one Palestinian death in the city of Khan Younis, adding to the 10 registered on Friday. In addition, the number of wounded is already 90, the vast majority in the Strip. Meanwhile, emergency services in Israel reported that at least eight people had been hospitalized for injuries while fleeing bomb shelters.
As reported by the Israeli military this Saturday 160 rockets fired from Gaza Strip towards their area during the night, especially towards the areas near the enclave. The vast majority of these shells were intercepted by anti-aircraft defense systems, while the rest landed in unpopulated areas. in parallel, Israeli air force continues to attack Palestinian Islamic Jihad targets In the strip, via drones and fighter planes, and through hitting sites reportedly used for weapons manufacturing and the production and launch of rockets.
At least four of the 10 people killed on Friday were YIP members. including group number two, Taisir Al Jabri and a five-year-old girl, The Palestinian Health Ministry on Friday counted about 75 wounded, while emergency services in Israel reported four people had to be hospitalized.
In addition, during the night, a joint operation between the Israeli Army, the Border Police and the Internal Intelligence Service came to an end. 20 arrested in West Bankof which 19 will belong to Islamic Jihadi,
more operations
Related news
Israeli local media indicated this Saturday that the military was ready for a massive operation that could last a week, and quoted military sources as admitting that there were no talks to end the violence.
Real voltage spike started with a on friday Strong Israeli "pre-emptive" offensive In retaliation for Monday's arrest of one of the YIP leaders, Bassem Saadi, during raids in the West Bank on YIP targets in Gaza in front of the army, described as an "imminent threat" of attack by the group.