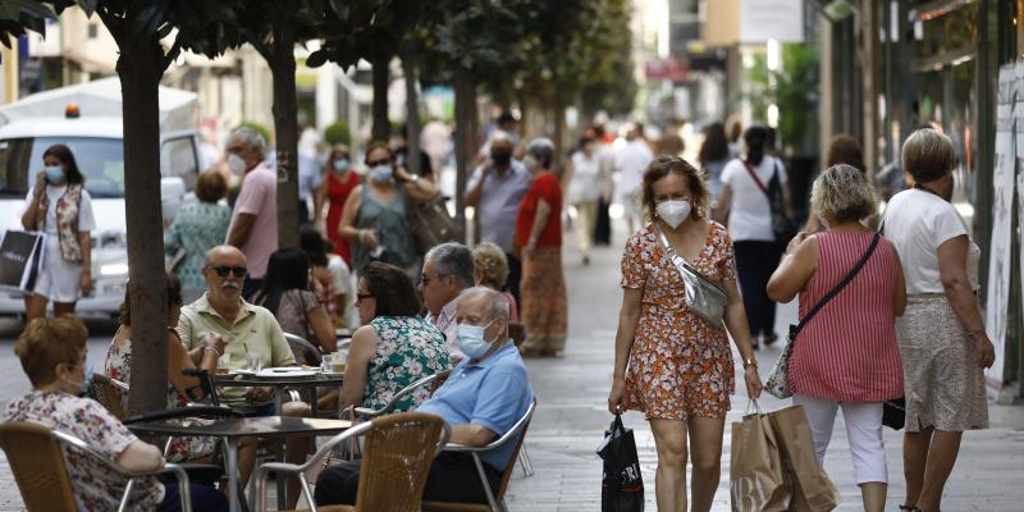 madrid
Updated:
save

The definitive picture from the National Statistical Institute (INE) on what happened in the Spanish economy during the first quarter of the year, when the war broke out in Ukraine and the hardest phase of energy price hikes – that came to a halt 9.8% -, has further dampened the already weak growth of GDP that advanced last April. Spanish economy finally grew 0.2% between the months of January and March, a tenth less than expected According to national accounting data published this Friday by Statistics, INE in its advance figures, mainly due to the slowdown experienced by domestic consumption.
Specifically, the agency calculates that household consumption decreased by 2% in the first quarter, compared to a growth of 1.5% recorded in the last quarter of 2021. This is the first negative rate of family spending since the first quarter of 2021, when it contracted. 2.6%.
In contrast, year-on-year growth of GDP rose by eight tenths in the first quarter, rising from 5.5% in the last quarter of 2021 to 6.3%. However, this rate is a tenth lower than the rate advanced by statistics in April.
The acceleration in GDP growth year-on-year is driven by higher contribution from the foreign sector and to a lesser extent domestic demand. Notably, external demand contributed 2.3 points year-on-year to GDP in the first quarter, five tenths higher than the previous quarter, while national demand contributed 4 points, two tenths more.
Statistics explained that the advance data for the first quarter was built from statistical indicators that projected results up to February, while the results published this Friday already cover the entire quarter, "in most cases".
At the end of April, data advanced by INE for the first quarter pointed to quarterly GDP growth of 0.3% and an inter-annual rate of 6.4%, in both cases, higher than a tenth that published this Friday.