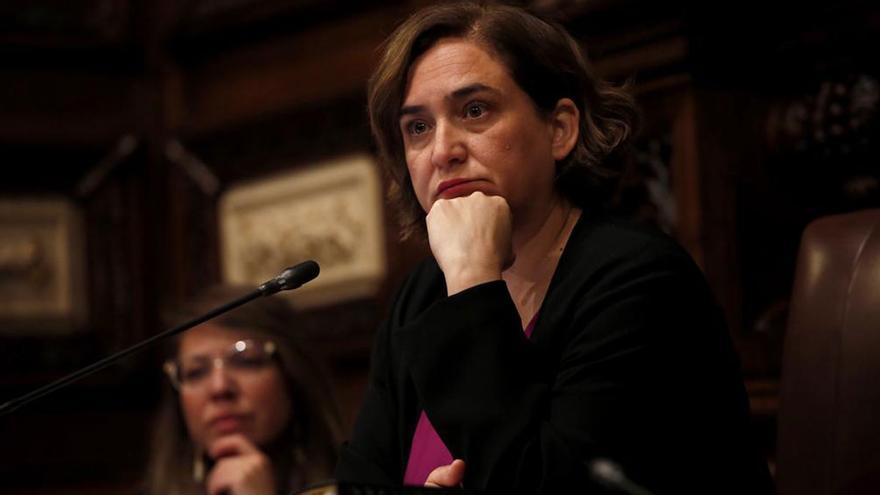 The mayor of Barcelona has branded as "institutional racism" the apology that the President of the Government made for the actions of the Moroccan gendarmes at the Melilla border, which resulted in the death of at least 23 migrants

The mayor has summoned Podemos to request an investigation and that there be assumption of responsibilities
The mayor of Barcelona, there's colahas asked the President of the Government, Pedro Sánchez, to rectify your statements this Saturday in which he defended the performance of the Moroccan gendarmerie in the jump to the Melilla fence that resulted in the death of at least 23 migrants, according to the Moroccan authorities, although the humanitarian associations raise that figure to 37 deceased.
"These words of the president I have been embarrassed as a citizen of this State", he declared in an interview on Rac1, in which the mayor of Barcelona criticized the fact that Sánchez blamed the deaths on "the mafias that traffic in human beings" why do you think you say this "dehumanizes the victims" and because, in his words, "Managing how people arriving at borders are treated is a political issue."
"I am surprised by the coldness and lack of compassion and empathy with so many fatalities", he lamented, and assured that the victims they jumped the fence out of desperation. In his opinion, the management of this situation generated images that he describes as "shocking, brutal and unbearable".
Research
Colau has insisted that "it is a shame, a violation of human rights that is unbecoming of a democratic State", and has asked open an investigation and assume responsibilityfor which he has advocated for the incidence of Podemos.
Related news
Previously, the mayor had commented on her profiles of Instagram Y Telegram the events that occurred on the Melilla border. In these social networks, Colau has wondered: "Can you imagine 27 dead in a demonstration in Barcelona or Madrid? Can you imagine the reactions of outrage, the requests for explanations, the signs of mourning?
Next, the mayor herself answered: "We would read the names and surnames and their life stories in all the media. However, for now Only Pedro Sánchez's congratulations have been heard to the action of the Moroccan police, which has left 27 dead". After that affirmation, Colau has sentenced: "I die of shame before so much institutional racism. Being silent is not an option."