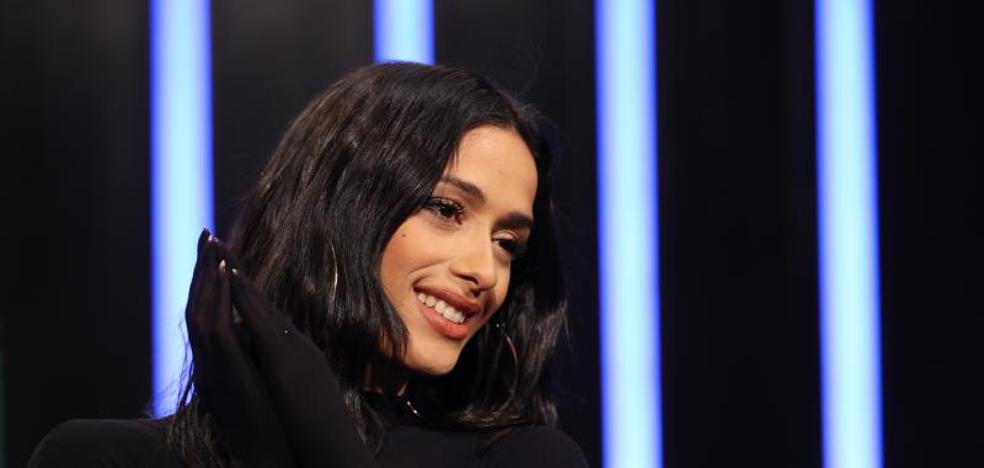 The representative of Spain has claimed to be "in shock" and has read the message during a press conference
Chanel's success at Eurovision has reached the Royal House. Her majesties the Kings of her wanted to send congratulations to the singer after her brilliant performance at the European festival and her fantastic third place. Chanel has received the message during the RTVE press conference. María Eizaguirre, communication director of the public entity, has left her cell phone to the artist so that she could read her congratulations.
The singer claimed to be "in shock" at this news and has begun to read the message aloud, "Doña Chanel Terrero Martínez…". "How strong!" she has exclaimed in amazement and making everyone present laugh.
The Kings have assured in the congratulations that Chanel has "made history for Spain in this music festival by reaching that third place after a close final". They have congratulated her for her third place and have ensured that she got the recognition she deserved from the jury and the public. In addition, Felipe and Letizia took the opportunity to congratulate the team that accompanied Chanel and thanked them "for having represented Spain so well and for having made us feel so proud."