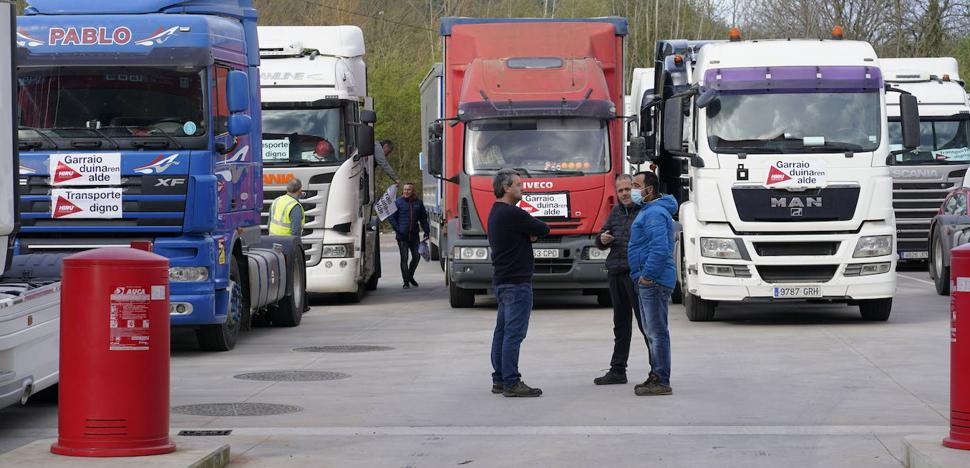 The national forum urging the marching crowd to consult its allies this Sunday if they shut down their activity again due to cost escalation
Fuels are at record highs and carriers are suffering the consequences. The average price of petrol this Sunday is 2.13 euros per liter, while diesel has risen to 2.10 euros, so the government subsidy of 20 cents per liter has been reduced, especially for the sector raised in the month of March In some, food delivery has been paralyzed. regions of the country.
For this reason, Manuel Hernández, the president of the Forum in Defense of Transport and the leader of the attacks three months earlier, assured a few days ago that they would be "forced to reactivate the strike" if the administration did not address the situation. will be "suspended on 2 April". In statements to this newspaper, Hernández explained that if the government's promises are not fulfilled – the law of which prohibits hiring transportation services at a loss, that platform Will return to "precarious unemployment".
Threats are not a joke. This Sunday, the forum will consult with all its provincial delegations from their allies if they resume mobilization. If so, the reactivation of the strike would take place in July, although the day is yet to be decided, as they have given 30 June as the deadline for the executive to receive answers to their demands.
Within the framework of the strike that took place in March, the Ministry of Transport, Mobility and Urban Agenda promised to approve a law that prohibits working at a loss before July, based on the principles of pre-existing food chain legislation. . 30, so there will be one month left.
In any case, from the field they state that the decision to work on the damage falls on each of the transport companies that decide to provide the service to the customer for an already agreed upon price. But competition between companies and the self-employed means that orders accepted, with current fuel prices, are not profitable.
For its part, the National Committee for Road Transport (CNTC)—the sector's apex representative body—sent a letter to the ministry last week asking for assistance to the sector such as fuel subsidies reaching 40 cents per liter or direct assistance. extension carriers. On the other hand, for now they are not considering calling a strike which the agri-food sector has already warned would be "unbearable".