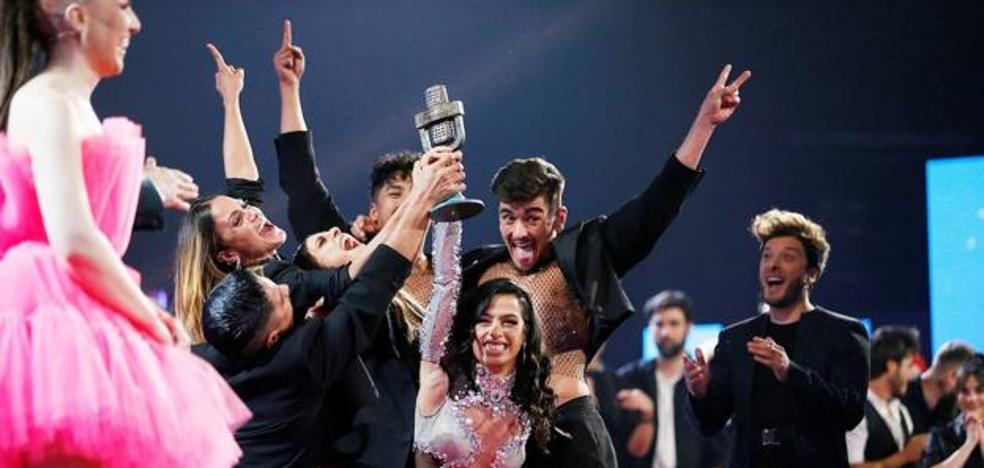 RTVE will work to host the festival after Ukraine's victory
Ukraine's victory this Saturday in the Eurovision final opens a scenario that has never been contemplated before: celebrating the next edition of the festival outside the borders of the reigning champion. The uncertainty due to the Russian invasion in Ukraine does not escape Eurovision. A country destroyed and still in conflict has few options to host an international event of this type.
RTVE is already working with the Ukrainian delegation to offer Spain as an alternative venue to celebrate the Eurovision Song Contest in 2023. At the moment, there is no official proposal and other countries could apply as secondary venues. If the classification is also taken into account, the United Kingdom would have more options than Spain to host Eurovision.
However, in the event that Spain hosts the next edition of Eurovision, numerous cities and capitals could be presented. The essential requirement is to have pavilions with capacity for more than 15,000 spectators.
The passion for Eurovision has been reactivated in Spain after the Benidorm Fest. The national festival was very well received and has recovered the appeal that the event had lost in recent years. The first mayor who has already offered his city has been the Valencian Joan Ribó. Benidorm cannot host the event for logistical reasons and Valencia is the first to apply as a future candidate.