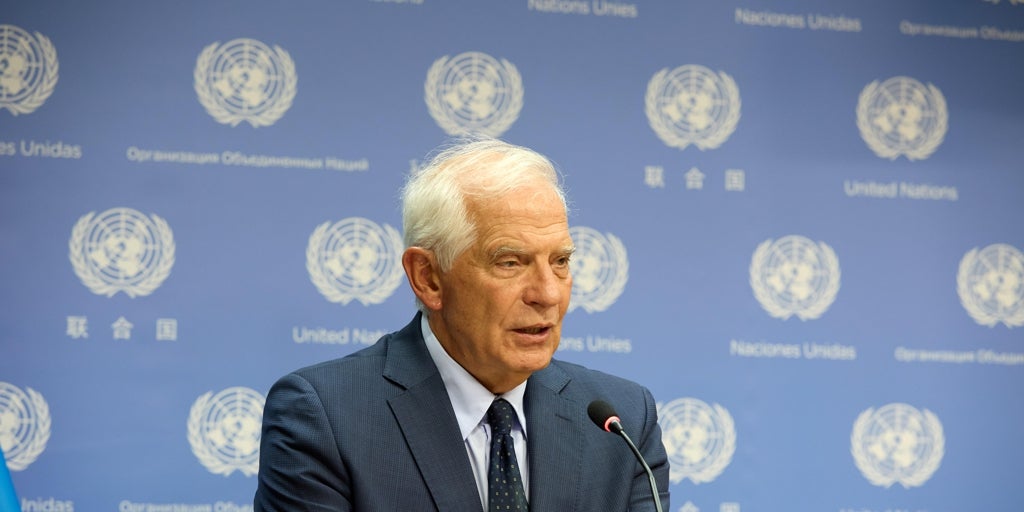 This has been communicated by the High Representative of the European Union for Foreign Policy, Joseph Borrellwho has specified that Brussels will continue to support Ukraine by supplying military equipment.
"Russia, its political leaders and all those involved in the organization of these referendums, as well as in other violations of International Law and International Humanitarian Law in Ukraine, will be held accountable and additional restrictive measures will be presented against Russia as soon as possible"Borrell said in the letter.
In this regard, he reiterated the European Union's condemnation of "Russia's latest escalation of its illegal aggression", despite "numerous calls" from the international community to the Kremlin to stop "its military aggression" against Ukraine.
Russia has chosen "the path of confrontation"

Borrell has asserted that Russia has chosen "the path of confrontation" by announcing a partial mobilization in Russiaby supporting the organization of "illegal referendums" in the Ukrainian territories currently "occupied" by Russia and by again threatening the use of weapons of mass destruction.
"References to nuclear weapons do not weaken our determination, resolve and unity in supporting Ukraine and our comprehensive support for Ukraine's ability to defend its territorial integrity and sovereignty as long as necessary. Furthermore, the Union reaffirms its commitment to continue supporting the resilience of the Eastern Partners and the Western Balkans," said the High Representative.
"The European Union stands firm in its support for the independence, sovereignty and territorial integrity of Ukraine, and demands that Russia immediately, completely and unconditionally withdraw all its troops and military equipment from all territory of Ukraine within its borders internationally. recognized", he added, recalling that Ukraine has the right to defend itself.
All in all, Borrell has congratulated the Armed Forces of Ukraine for his "courage" and successes during the current counter-offensive.
He also lamented that, in addition to the "immense suffering" caused by the Russian aggression to the Ukrainian people, Russia has "chose to further spread" the cost of the war also for the Russian population through partial mobilization.
The highest representative of European diplomacy had called an emergency meeting of the foreign ministers of all the member countries of the Union after Russia had announced the "partial mobilization" of its reservists. All the ministers are currently in New York, where the UN General Assembly.