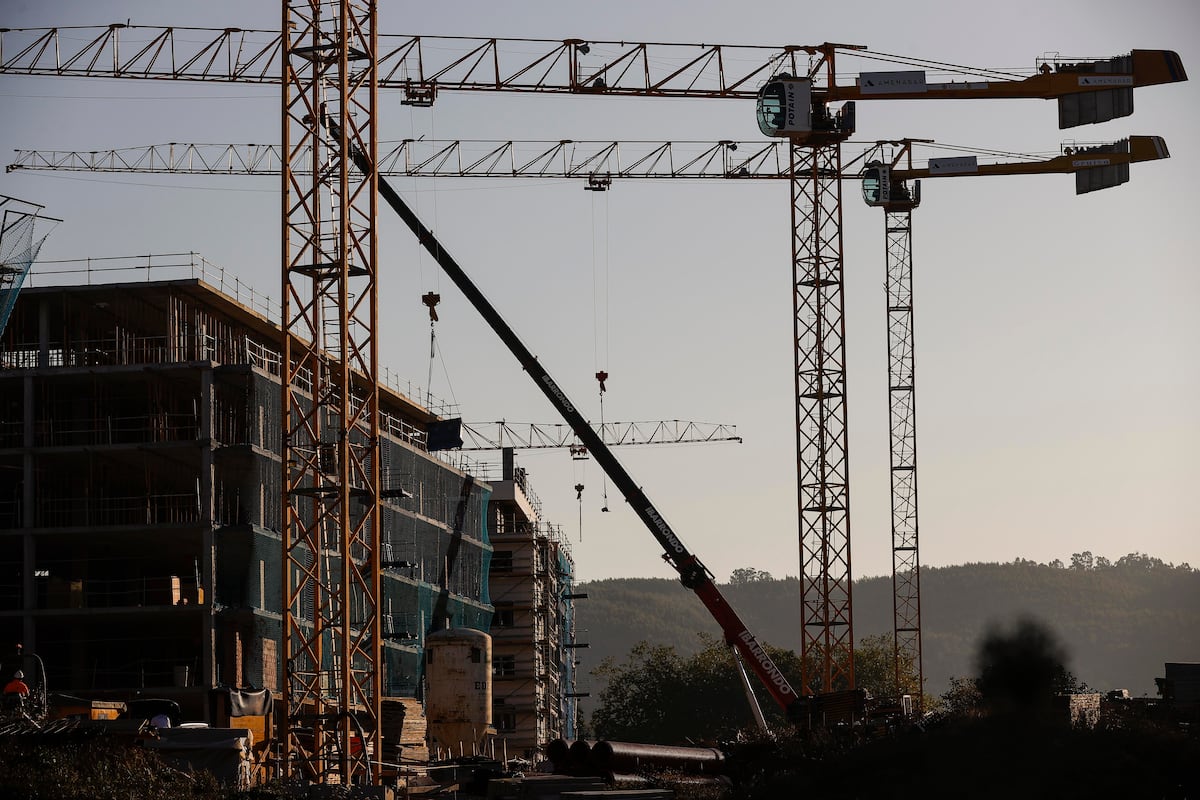 Bank crime is curbed, Despite runaway inflation, the pressure of war in Ukraine, the energy crisis and the shadow of an impending recession, bank defaults managed to fall to 3.85% in July, as the Bank of Spain published this Friday. It is the lowest since December 2008, when the Great Recession began. The memory of that crisis, along with the bursting of the real estate bubble, is still very much alive, which is why the growth of defaults is closely watched (then reached 13.62% in December 2013). It currently remains at historically low levels and fell again in July from the previous month, when it broke below the 4% barrier for the first time since 2009.
According to Bank of Spain data, non-performing loans in the financial sector have fallen 0.54 points in the previous year from 4.39% in July 2021. The reason for the decrease in the non-performing loan ratio in the private sector is the fact that doubtful loans (-1%) fell more than those granted (-0.16%). In other words, the amount of loans at risk of default was reduced more sharply than those with new credit. Meanwhile, provisions for all credit institutions fell to €33,180 million in July, with a decrease of €178 million in the month and €5,802 million in the year.
This reduction is relevant to confirm that no change has yet been reflected in More expensive financing which has already started due to ECB rate hike, The 12-month Euribor (to which most of these loans are referred) has been rising for months, until closing August at 1.249%, its highest level in a decade. Despite this, it is yet to translate into an increase in defaults. "Despite the rise in rates, crime still doesn't worry us so much because it starts from very low levels," says Leopoldo Torralba, an economist at Arcano Economic Research.
Supervisor includes Doubtful credits in which principal or interest have not been paid for a period exceeding 90 days, or when it is considered impossible that the debtor will fully comply with his obligations, even if there is still an unpaid amount. Those considered suspicious were 47,435 million in June (the lowest figure since August 2008), down from 47,916 million in the previous month. On the other hand, volumes given to the resident private sector fell by EUR 1,987 million to EUR 1.23 billion.
The data includes a methodological change in the classification of financial credit establishments (EFCs), which have ceased to be considered as credit institutions since January 2014. Excluding the change, non-performing loans would be 3.95%, as the credit balance stood at 1.20 billion euros in July, excluding EFC credit.
By type of entities, among banks, savings banks and credit co-operatives, crime was 3.77%, the lowest since December 2008. This record is down from the previous month's 3.8 percent and July 2021's 4.33%. Suspects have declined. compared to June and a year earlier, and accounted for 44,500 million out of a total of 1.18 trillion.
Similarly, the NPL ratio of financial establishments stood at 6.28% in the seventh month of the year, up from 6.22% in June and down from 6.5% a year ago. Suspects in such entities fell as compared to June (-0.3%) and the total figure also fell to 43,462 million as compared to June.