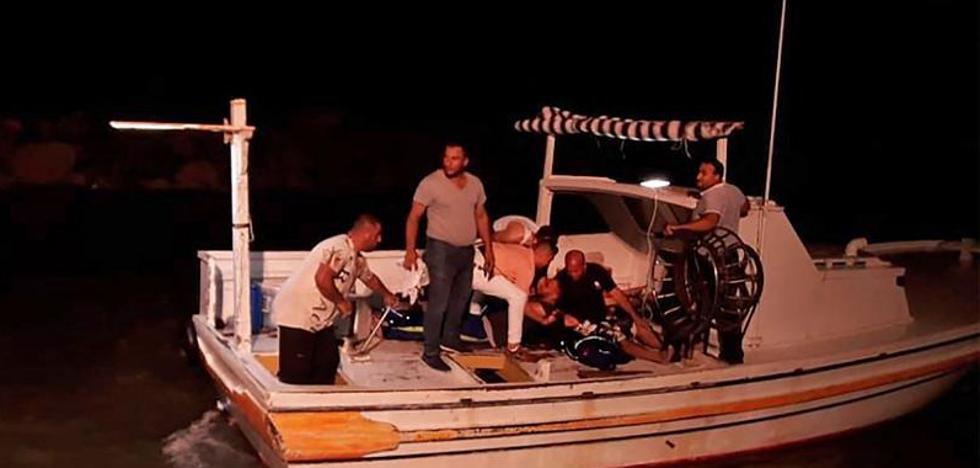 The ship had departed from Lebanon
Syria's health minister said on Friday that at least 73 migrants were killed when the ship they were traveling in sank off the coast of Syria, in the deadliest shipwreck for Lebanon in recent years, where The ship had left. "Twenty people have been treated at al-Basel Hospital", Hassan al-Ghubach said in a statement, in the Syrian coastal city of Tartus.
The figure from Syrian sources was released after Lebanese Transport Minister Ali Hami reported 61 deaths. The Lebanese minister said more than 100 people, mostly Lebanese and Syrians, were on board the small ship that capsized in the Mediterranean Sea off the coast of Tartus. According to Syrian officials, 150 people were on the boat. He said five of those rescued were Lebanese.
Tartus is the southernmost of the main Syrian ports and is located just 50 kilometers north of the Lebanese port city of Tripoli. Due to the severe economic crisis in Lebanon, more and more Syrian and Palestinian refugees, as well as Lebanese, are trying to cross the Mediterranean in improvised boats to reach European countries, including the island of Cyprus, 175 km off the Lebanese coast.
According to the United Nations, at least 38 boats carrying more than 1,500 people have illegally left Lebanon or attempted to leave Lebanon by sea since 2020.